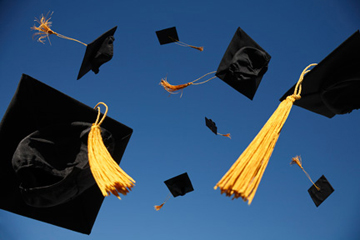 How about a little respect, please! A show of good manners.
For the second time in as many years, I attended a local graduation ceremony for a grandchild. It's been an eye opening experience on the issue of pride, respect, and just plain and obviously old-fashioned etiquette. The parental pride was evident. More so was the absence of respect and good manners towards other parents and the graduates they love.
Okay, maybe I am out of touch. But when a student about to graduate dons dress pants, a white shirt, a tie, or a new dress and shiny high heeled sandals, when they don the robes and the caps with tassels, when they walk proudly in to the strains of Pomp and Circumstance, it's a powerful moment, their moment. «Read the rest of this article»
Vietnam Vets honor POW-MIAs
Rep. Joe Pitts addresses constituency
"Eternal" Flame unlit on Memorial Day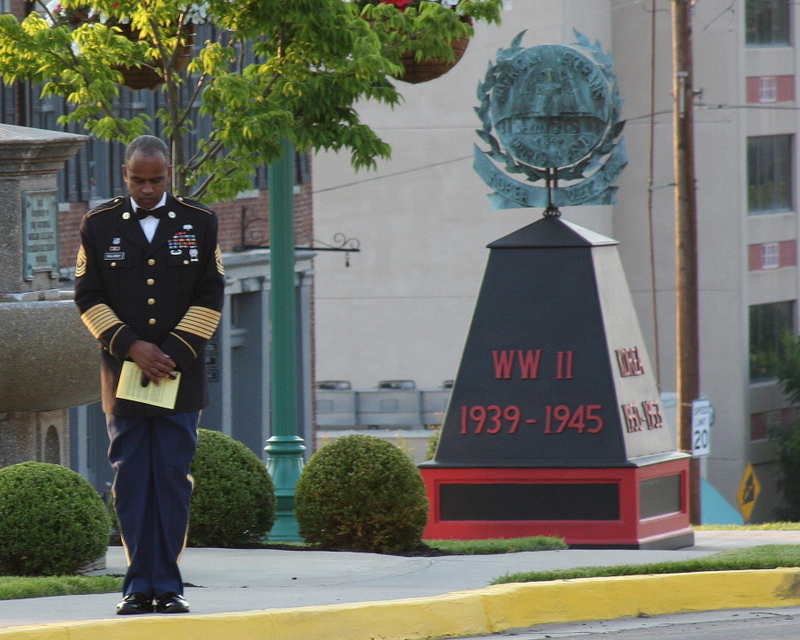 One by one, as a bell tolled a single chime and the words "Absent, not forgotten" were spoken by people in the viewing stands, Vietnam veterans carried thirty-three empty chairs draped in the black and white POW-MIA logo, carrying the names of Tennessee soldiers still missing from the Vietnam War, to "center stage" and saluted.
To the side, another veteran lit a candle for each name called. Gery Ezell read the roster of the missing. Reverend Elijah Oliver gave the benediction for this vigil.
Dozens of Vietnam veterans and their families gathered in Public Square Sunday evening to honor their fallen comrades, Tennessee's 33 POWs and MIAs of the Vietnam War. The event was sponsored by Chapter 396 of the Vietnam Veteran's of America, who launched this annual service in 1989 when the fate of forty-three Tennessee soldier serving in Vietnam did not return. In the intervening years, 10 soldiers have been returned, the most recent in 2005. «Read the rest of this article»
Lighting a flame is just too much to ask. Even during Memorial Day Weekend, the flame is out. Yet "We support the troops!" claims and stickers are everywhere. Who's foolin' who?
Yet another national observance dedicated to honoring the nation's debt to its military forces, past and present, is upon us. Flags are flapping in the wind. Boy Scout Troops are preparing to descend upon various cemeteries to place small flags at veterans graves. Politicians gear up to make patriotic oratory praising America's military forces and the noble sacrifices made by them and their families, past and present. Even the president has reminded us to remember the veterans as we celebrate this weekend. All of these annual gestures of reverence are expected and applauded
But there is an affront to all this staged posturing in our community. For quite some time now, Clarksville has been playing footloose and cheap with its symbolic gesture to military honor and sacrifice- the eternal flame on Public Square. The flame has been unlit for most of this year. Citizen inquiries have resulted in a myriad of replies, to include being told that, "Surely, the wind must have just blown it out!"
«Read the rest of this article»