Lately, the national economic news is rather bleak—there's even been the reluctant mention of the "R" word, but how does it apply to our area? Further, what can we do about it?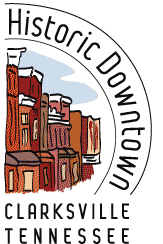 According to a new U.S. Census report, the Clarksville TN-KY Metropolitan Statistical Area is now the 10th-fastest growing MSA in the nation. Even though the national news may be depressing, our local economy is in good shape. Jimmy Settle, business editor for The Leaf Chronicle, says of the recent slow down in the residential market, "It's a temporary condition, and should be perceived as more of a correction in the market, than a troubling decline. The truth is, the economy in northern Middle Tennessee is currently one of the nation's best."
The other truth is the residents in Clarksville are doing more than their share when it comes to helping the economic growth for surrounding cities and counties. The numbers are quite staggering! (More on those numbers later . . .)
The entire nation is feeling the pain at the gas pump. Gas prices are at an all time high and climbing higher. We're all thinking about how to save gas, which will then make more money available for the necessary expenses and the extras; extras like dining out, shopping for clothes and home goods, entertainment, and more. Where will we be dropping those shopping and dining dollars?
Statistically, a great many of you will head to Nashville. You "think Nashville" for those extras. You head to the malls, the specialty shops, theatres, restaurants and even grocery stores! The fact is that every time you spend $100 in Nashville, you give that city $2.25 to use for their infrastructure, schools system, and other municipal expenses. (That's the portion of their sales tax directly designated for Nashville.) $2.25 doesn't sound like much, but we all know how little numbers quickly add up to big ones. Do you think Clarksville could use that $2.25? Do you think we could use better roads, sidewalks, schools, sewer lines?
Tennessee's economic stability is reliant on sales tax. Without a state income tax, Tennessee depends on sales and property taxes for revenue needed to run the government engines. Other states, such a Florida, don't have a state income tax either, but they've got a huge tourism industry. That's why your local government is so concerned about "putting Clarksville on the map." Tourist dollars are wonderful—they spend money, they return to their homes and their sales tax stays here.
Now back to the numbers. Are you aware we're losing $40,297,000 in furniture, home furnishings, electronic and appliance sales? We're losing $15,052,000 in restaurant sales. And, this one blows my mind, $72,285,000 in grocery sales! How do you get the ice cream home?
Now, as a local business owner, this all probably appears to be self-serving and to that I respond, "You're darn straight!" I want you to shop at Hodgepodge, but I also want you to find unique clothing at Rogate's Boutique and Posh; decorate your home with La Dolce Vita; eat a home cooked meal at Lovin' Spoonful Café and get your caffeine fix at Blondie's; feed your artistic interests at The Roxy Regional Theatre and The Customs House Museum; Seasons (the museum gift shop) has the most unique inventory of gift items in Clarksville. Okay enough of the gratuitous downtown plug, but you were expecting it. There are numerous independent retailers, restaurants and services, as well as the chains, right here in Clarksville.
There are more benefits to shopping local than the sales taxes. When you shop local businesses, especially independent retailers, they will do the same—their business does well, they hire local residents; many buy supplies and inventory locally; they pay their property taxes; they sponsor little league teams; they shop locally (they don't have time to go anywhere else!). Without getting too far off topic, there are other benefits to shopping independent retailers, such as: personal service, unique inventory, and the sense of community. You're greeted, more often than not, by the owner—they know your name, your likes, what you gave your wife for Christmas and what she'd like for her birthday. If there's something you can only find in Nashville, why not ask your local business to start carrying it. I can guarantee you, they will at least look into it.
There are other trickle-down benefits to shopping local. One example, again it'll be downtown (sorry, it's what I know)—you shop at the local shops and eat at the restaurants, their business continues and grows, more people come and even want to live nearby, more residents means more tax dollars and a dense population demographic which many chains look for when deciding where to build. So if you want Wild Oats (or whichever grocery store your leaving Clarksville for), show them you'll support it. You can write them, but they ultimately look at the local numbers. Further, we've become a big box store community—you know the one—that statistic discourages new retailers and grocers. If you want local options—shop the existing ones more frequently. You'll be glad you did.
If you have to go to Nashville, at least buy your gas here.
~ ~ ~ ~ ~
Editors Note: Author Paige Thomas King is the owner of Hodgepodge, a downtown shop catering to specialty items and antiques (and wonderfully unique greeting cards). She is a 43 year-old Army wife and mother of three who has had the opportunity to live her dream of becoming a boutique owner. We have been residents of the Dog Hill Historic District of Clarksville for six years. King opened her business in November, 2004 and it has grown from 1,000- to 3,000 sq. ft. during that time—including the purchase of the building she currently occupies and the recent acquisition of the former Neblett's Framing Outlet. She has been active with the business and property owner's committee of the DDP—aka the Downtown Clarksville Association—since its inception three years ago. She is "passionate about the revitalization of the downtown area and look forward to a time when all of the store fronts are filled with retailers and restaurants; including those currently occupied by lawyers—they can move the second floor!"