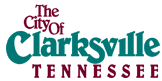 In order to provide a fun experience for participants in the Eighth Annual TWRA and City of Clarksville Youth Fishing Rodeo on June 7, we ask that the public refrain from fishing at the pond at Fairgrounds Park beginning Monday, June 2 at 6 a.m. through June 7.
The Youth Fishing Rodeo is a free event coordinated at Fairgrounds pond on June 7. Children up to age 16 may fish in the rodeo without a license. Pre-registration forms are available at most sporting goods stores in the area. Registration starts at 7:15 a.m. the day of the event. The pond gets crowded quick so come early to claim your spot. The first round of fishing starts at 8:00 a.m. and lasts until 9:00 a.m. for ages 9 and under. Ages 10 to 16 get to fish from 9:30 to 11:00 a.m. You are allowed one fishing pole per participant. Parents can assist in baiting, casting, or taking the fish off the hook. Bait and goodie bags will be provided at no charge the day of the event, while supplies last. Prizes will be awarded in several categories.
For more information about the fishing rodeo, please contact TWRA at 1-800-624-7406.