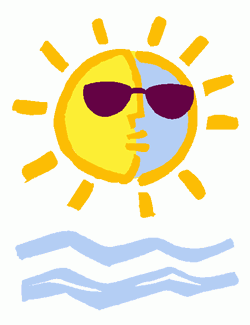 This morning as I sat down at my desk, it was already 81 degrees. At the bottom of my monitor the daily forecast called for a high of 94 and displayed bright red thermometer with flames radiating from it. It's the start of June, I sighed, and already it's just too darned hot. And it's going to stay that way.
NOAA forecasters are calling for another week of highs in the low to mid-90s and while the humidity is still in the low to mid-60s, it is high enough to make the air feel "muggy." Evening temperatures are expected to stay in the 70s.
The culprit is a large area of high pressure that will continue to pour hot and humid air across the South through the weekend. Aside from the spotty thunderstorms, the high will prevent widespread storminess from impacting the South. While the low risk of severe weather is good news, the cooling thunderstorms typically bring, however, would be beneficial. «Read the rest of this article»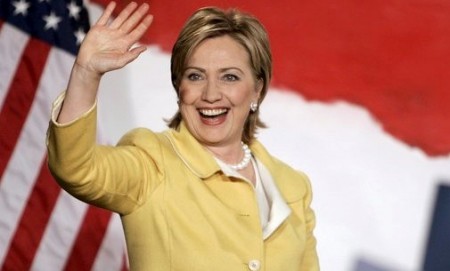 I am a Hillary Clinton supporter. I am sad :-(
I thought she'd somehow pull off the Democratic nomination for President in 2008. Soon I'll need to embrace the other democratic candidate but today I'm just disappointed that Senator Clinton does not have enough delegates.
The USA has had 43 presidents and it goes without saying that zero were female.
Americans lament that Muslim-majority countries and others treat women badly – which is true. However, my 16-year-old daughter is amazed when I tell her that I remember my maternal grandmother wore ONLY dresses. Pants were for men. I'm 47 years old and my Grandmother Robinson could not vote when she turned 18 because women were not allowed to vote. Women have only been able to vote here is the USA since 1920! This is not ancient history; instead it is people I knew personally.
I know that we've never had a African-American President either but statistically speaking HE represents less than 15% of the US population and SHE represents over 50% of us. How much longer will we have to wait for another viable female presidential candidate in the US?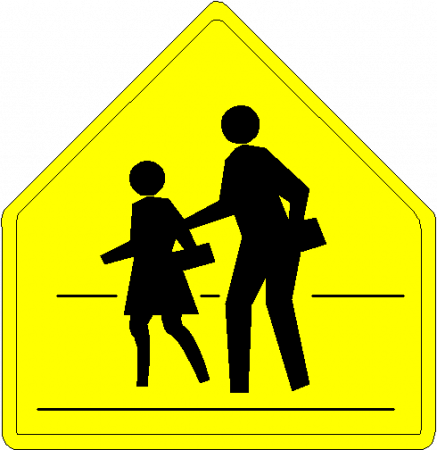 Due to summer programs from June 2-27, some school zone lights will remain on as particular times during the day. Motorists are expected to follows school zone posted speeds in those areas.
The following is a list of the times and zones where the lights will remain on:
Middle Schools: between 8:15-8:45 a.m. and 11:15- 11:45 a.m.
Kenwood on Peachers Mill Road
Montgomery Central at 48 & 13
Northeast at Trenton Road
New Providence at Cunningham Lane
Rossview at Rossview Road
Richview at Richview Road
West Creek at Peachers Mill Road «Read the rest of this article»