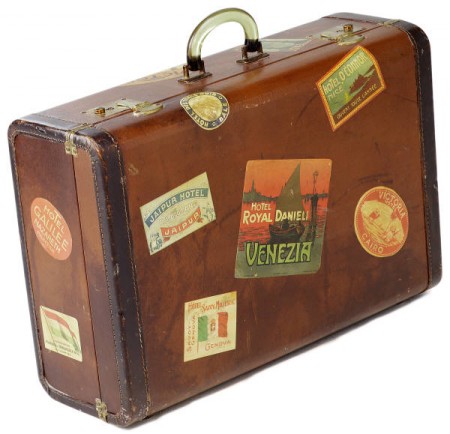 With gas prices soaring to new records each week and the summer travel season upon us, many folks are taking to staying with friends and family during their summer vacations and travels. This can alleviate your pocketbook quite a bit depending on the length of your stay and will give you more spending money to go out and enjoy your visit.
With that in mind, I'd like to offer some hints on how to make sure you're invited back to visit next time and how to avoid driving your hosts crazy in the process.
When packing for a trip to visit with friends and family, make sure you pack your own towels and toiletries so that you're not imposing upon your hosts. Even though they may provide towels and some toiletries, it would keep them from having to stock up or do extra laundry at the end of your stay. I recommend purchasing travel or trial size versions of toiletries so that you don't have to bring your entire bathroom collection. Don't forget the little things like soap, toothpaste, and Q-Tips. You should never assume that these will be available at your hosts' home. They may use brands that you don't care for or possibly have allergic reactions with. «Read the rest of this article»
On Saturday, June 7, Gateway Medical Center patients will be transferred from the old hospital on Madison Street to the new facility at 651 Dunlop Lane on Saturday, June 7.
Gateway's new "waiting room"
To provide for a safe and efficient transfer of patients, incoming traffic to the new facility will be kept to a minimum in order to make the patient-move process as smooth as possible. Patient family members will be instructed on how to enter the new hospital property.
Other important changes:
The Emergency Department at the Madison Street location will permanently close at 6 a.m. on June 7.
The new Emergency Department at 651 Dunlop Lane will open at 6 a.m. on June 7. «Read the rest of this article»
Fortunately I have more choices about what to eat than my parents or grandparents. Their diets were limited by circumstance, poverty and a lack of education. As a teenager, we often had fried bologna for supper; it was cheap and easy to prepare, even though it was deficient nutritionally. In those days, it was survival, not nutrition.
Today at the Clarksville Athletic Club, Melvin, a friend, asked about my diet and pork. Pork is a meat that over the years I eat less of. I don't remember the last time I ate a pork chop. It's seldom on my menu.
One point of focus in this narrative is "fast food," which is so readily available. As one who drives west on Wilma Rudolph from Exit 4, dozens of restaurants solicit my business. There are good reasons for eating what we now call fast food, which never existed in the lifetime of my parents. These eateries haven't always been present in our community. «Read the rest of this article»