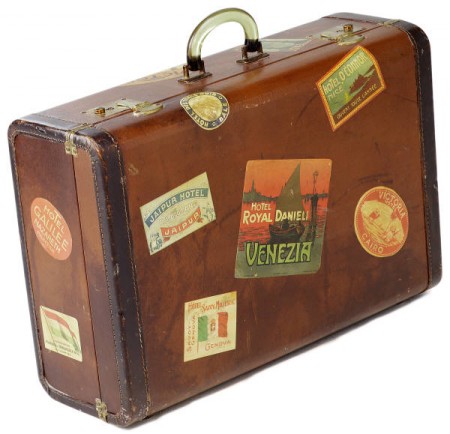 With gas prices soaring to new records each week and the summer travel season upon us, many folks are taking to staying with friends and family during their summer vacations and travels. This can alleviate your pocketbook quite a bit depending on the length of your stay and will give you more spending money to go out and enjoy your visit.
With that in mind, I'd like to offer some hints on how to make sure you're invited back to visit next time and how to avoid driving your hosts crazy in the process.
When packing for a trip to visit with friends and family, make sure you pack your own towels and toiletries so that you're not imposing upon your hosts. Even though they may provide towels and some toiletries, it would keep them from having to stock up or do extra laundry at the end of your stay. I recommend purchasing travel or trial size versions of toiletries so that you don't have to bring your entire bathroom collection. Don't forget the little things like soap, toothpaste, and Q-Tips. You should never assume that these will be available at your hosts' home. They may use brands that you don't care for or possibly have allergic reactions with.
As my mother often reminds me, it's better to be safe than sorry. Don't forget about medications you may need. An empty pill bottle can be used to store multiple medications you may need such as pain reliever, vitamins, or prescriptions as long as you can remember which ones are which. Make sure if they have pets that you're aware of this and plan for any medication needs if allergic.
It is always appropriate to bring a gift for your hosts as a token of your appreciation. I know that it may seem simple, but it goes a long way. And, if you consider the costs, spending $50-$75 on something nice for your hosts is a small price to pay for a short stay in their home compared to at least $50-$75 per night in a less than reputable motel. A great idea is a gift basket filled with items the hosts' whole family can enjoy. Some fresh homemade bread, candies, gift certificates for restaurants, bath products, or cookies from a local bakery in your hometown are all excellent starters to add for a gift basket. Try to find gifts from your home area so that you're sharing something from your home with theirs.
Gifts are a great way to start a visit with your hosts as it shows them that you truly appreciate what they've done by opening their home to you. If you've never visited their home before, make sure to find something you like about their home and compliment it. It will smooth things over and make a great beginning to the trip.
Once you've settled in, make sure you pay attention to the rhythm of the house. Are there children present? If so, what time are they asleep? What time are your hosts' asleep? When do they shower? Keeping an eye out for these details will allow you to integrate yourself smoothly into their routine without disrupting their daily lives. Make sure you make time for your hosts' privacy. Following them around the house like a lost puppy is only going to exhaust and frustrate your hosts. Make sure to retreat to your guestroom or a quiet area of the house at least once daily to give them some time to themselves. Read a book or go for a walk even. This will ensure that they have their privacy in their own home.
Manners are an absolute must. If you're not familiar with the common courtesies – brush up on them before you set foot in your hosts' home. Always offer to clear the table or do dishes after a meal. This means every meal. Do not venture out on your own to re-organize their pantry or to sort their recyclables. Always ask – "Is there something I can do to help?"
If you have a snack or meal by yourself make sure to clean any dishes or cookware you've used as to create no mess for your hosts to pick up after. Do not leave clothes or dirty laundry lying about the house or even the guestroom if staying in one. If you're staying in a guestroom you should make the bed every day when you wake up. This is not a hotel and there is no maid service. Be aware that everything you do while in their home is creating extra expense for them. Little things like leaving lights on when you leave a room, or taking long showers are causing their utility bills to go up. This isn't to say you should take cold quick showers or not charge your cell phone, but be aware of your actions.
If you are a smoker and your hosts are not – make sure that you do not smoke in their home (even if they've said it is okay to do so). It will smell and they won't be thrilled about it (whether they mention it or not). Don't leave cigarette butts on their lawn, driveway, or patio. Make sure to take them inside and discard them in the trash when you've finished your smoke.
If you're planning on visiting others while staying with your hosts, make sure to plan around their schedule. If they're going to be at work from 9am – 5pm, make plans to visit with other friends and family during that time. Go shopping in that time. Go enjoy local attractions. This will eliminate that potentially awkward "I've got guests in my home while I'm at work" mentality from your hosts who won't have to worry about you being home all day. If your hosts are not working during your trip, you can involve them in activities such as going to see a matinee (your treat of course), or going shopping at local stores together. Your hosts may be providing some meals while you are staying, however you should take them out for at least one meal during your trip so that they don't feel they have to cook every day.
Remember, at all times, it is their house and therefore their rules. If you're watching TV with your hosts and it is the series finale of your favorite show and they change the channel ten minutes before the end – don't say a word. Unless you're paying the cable bill, it's not your call on what's being watched. In general, go with the flow of the household. After a day you should get the hang of how things work in the home.
Make sure you're not overstaying your welcome. You should have a set day that you're arriving and leaving at least two weeks prior to your visit so your hosts can make accommodations to their schedules if necessary. Do not stay past this time under circumstances. If necessary to change your itinerary to stay longer – do so at a hotel. This way your hosts don't have to worry about changing their plans after they've made them.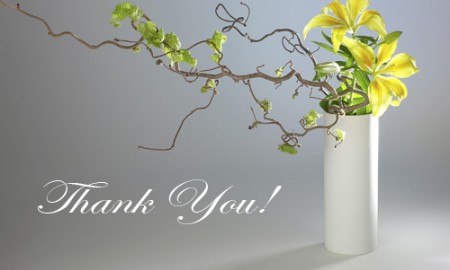 When the stay is over and it's time to head back to your own home, make sure that you've packed everything and left no mess. You should remove linens from the guest bed or couch you've stayed on and offer to start them in the laundry for your guests. Of course thank them profusely for letting you stay in their home. As soon as you get home and get unpacked, sit down and write a thank-you letter to them. Make sure to include something personal for each of your hosts if possible. "I had such fun at lunch with Kate even though the waiter got our orders mixed up!" or "Your children are so well-behaved and mannered." The letter should be sincere and heartfelt and thank them once again for their kindness and for sharing their home. Invite them to visit yours anytime. A good thank-you letter and using your best behavior during your stay will ensure that you're invited back again.