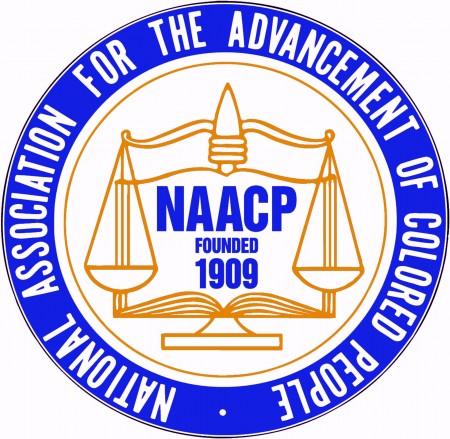 Senator Obama has accomplished an incredible first for the African-American community, and for the United States. Barack Obama is the first African American to be nominated for President on a major party ticket.
This historic event shows just how far this country has come to healing the racial divides that have plagued our history as a nation. But along the way the campaign provided some painful reminders of just how much further we have to go to achieve true equality for all Americans.
This is a day that should make us all proud, and then it should make us redouble our efforts to protect those rights that many have given their lives to secure. And for 100 years, that's exactly what the NAACP has done. «Read the rest of this article»
Despite the hot muggy weather, Civil War re-enactors donned heavy Union and Confederate uniforms for a gathering and simulated battle at Fort Defiance Saturday; the event continues through Sunday afternoon. Although Clarksville history does not record such a battle, the re-enactors offered a glimpse of history, emulating battles fought in other parts of the south in the War Between the States.
Cannon fire [Photo by Mark Haynes]
A highlight of the day was cannon fire; In the heat of the afternoon, soldiers tamped the powder into the cannon and loaded it, pulling the trigger from a short distance away, flinching from the boom and the smoke as each shot was fired. «Read the rest of this article»
In an  issue of Newsweek arrives on Tuesday or Wednesday, I peruse the contents and give priority to articles and stories that appeal to me at the moment. After that, I read it from cover to cover, starting at page 1. Recently the story No Buddha Required captured my attention and lead the competition as to what i would read first.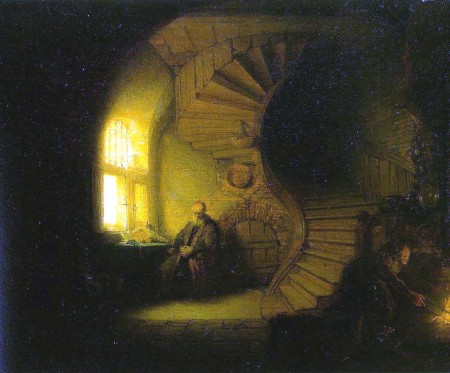 Rembrandt's "Philosopher in Meditation"
No Buddha Required is by no means a critical, derogatory or fault-finding expose of Buddhism. Being the international city Clarksville is, there are believers in this world religion among us. I know several practicing Buddhists, productive citizens who have a depth of compassion. Their teachings are respectful of all God's creatures. «Read the rest of this article»