Senator Rosalind Kurita (D-Clarksville) announced today that the Tennessee Building Commission has approved the next phase of a $30 million student housing project for Austin Peay State University.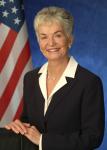 The commission approved the selection of a construction manager/general contractor for the project, a 400-bed housing structure with double occupancy suite-type units.
"I am pleased the building commission is moving forward with this project so we can improve the quality of life for APSU students. Safe and comfortable student housing is crucial to the college experience and this project will allow us to serve our student population in a manner they deserve." — Sen Rosalind Kurita
Initial funds for the project were approved in December 2007. Each unit will have a double occupancy room, each room will contain an individual bathroom and the two rooms will share a common living room.
For the next five weeks, 36 high school students are at Austin Peay State University for Tennessee's Governor's School in Computational Physics. Students began arriving on ASPU's main campus June 1.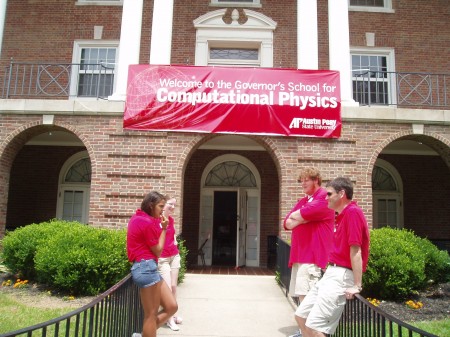 Students and mentors in the Governor's School for Computational Physics being held for the next five weeks at Austin Peay State University talk on the first day of the school June 1. This is APSU's first Governor's School.
"The students selected for this program are very impressive," said Dr. Jaime Taylor, professor of physics and interim dean of the College of Science and Mathematics. "They want to learn, and they are quick-minded." «Read the rest of this article»

As the holiday created to pay homage to our national icon arrives, it's time to review the responsibilities attached to displaying the national emblem.
June 14 is Flag Day. This day celebrates the 1777 adoption of the official U.S. flag. Many people and businesses display the flag as a gesture of respect, patriotism, devotion and community spirit. All admirable attributes to be sure. To be sure your display is within guidelines, here are a few helpful excerpts from the Flag Code, United States Code Title 4 Chapter 1: