On the Road in America is an occasional and serendipitous column about people, places and observations, with publishing predicated on the random availability of internet access or lack thereof.
As I prepare to board the bus for my semi-annual sojourn north, ready to be "On the Road in America," I am thinking of all the roadblocks thrust before me as I was pulling the jigsaw pieces of my itinerary puzzle together. Starting with the travel plans…

To begin with, there is no easy way to get where I am going from Tennessee. Take Amtrak and you have to navigate to Indianapolis first. Flying means not only getting to Nashville but landing in Hartford, navigating to a bus terminal and — taking the bus for hours and hours more. Or tripling the airfare to land in Burlington and — get to the bus station or train station and take a train. I've since resolved to take the scenic routes by Greyhound, which has, until this trip, been both flawless and economical. And scenic.
To begin with, I've been enjoying the 14-day advance purchase for my tickets for years. Apparently that particular and very appealing price option was discontinued on June 3. Okay. I was not happy about that, since I subscribe to Greyhound Rewards and never got a notice about this change. Neither did it show up on June 17 when I cruised their website double-checking prices and schedules. So I opted to buy a discounted 7-day advance purchase ticket. Yeah, right. Since buying online tickets involves surcharges that add up, I went to the Clarksville Greyhound Terminal, as I always do, to buy my ticket. «Read the rest of this article»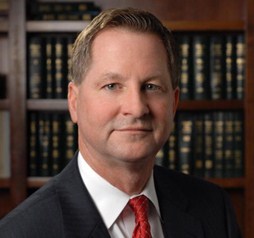 Tim Barnes, Democratic Candidate for State Senate in Tennessee's 22nd District, will hold his official campaign kick-off and fundraiser Thursday, June 26th, at Machinists Union Hall, 121 Union Hall Rd., from 5:30-7:30 p.m.
The event will include a meal of Bar-B-Q, baked beans, coleslaw, bread, beverages. and lots of fun. Yard signs and bumper stickers will be distributed.
America is in the midst of a recession largely attributable to the economic policies of the Bush administration and the Republican party. As a result of this recession, millions of hard working Americans have been put out of work. Almost every family in this country has been touched by the current recession. On top of this, consumers are being forced to pay record high gas prices and hundreds of thousands of people have lost their homes due to foreclosure. Now is not the time to cut tax paying American citizens off of their unemployment benefits.
Since the beginning of this year nearly 325,000 people have lost their jobs and the unemployment rate is rising. As of May the unemployment rate stands at 5.5%, up nine percent just since April. With the cost of gas, food and medicine many families are suffering.
As a candidate for federal office I support House Resolution 5749, the Emergency Extended Unemployment Compensation Act, which will provide an additional thirteen weeks of extended unemployment benefits in most states. This means that 3.8 million citizens will continue to receive benefits through March of 2009. «Read the rest of this article»