Campaign kick-off is high energy showcase!
With former Lt. Governor as guest speaker, Tim Barnes launched his campaign for the Tennessee State Senate District 22 seat with enthusiasm and high energy. The Machinists Union Hall was filled with over 130 enthusiastic supporters. Wilder spoke the need for a person committed to being a statesman, being true to the interests of the people. He told the supporters that Tim Barnes is that person. He further stated that there is a strong need for Tim's integrity and commitment in the Senate. He reminded the audience that there is a time for bi-partisanship and a time to stand with the party. Ending with his standard rally call, "Let the Senate Be the Senate!" he urged the crowd, "Put this young man in the Senate!" «Read the rest of this article»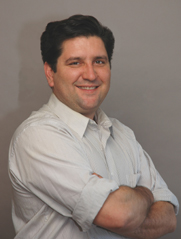 Big brother is watching you and his name is AT&T. Sometimes he goes by the name of BellSouth and at other times he is known as AOL-Time-Warner. Big brother goes by a lot of names. He is listening to you while you talk and watching you while you type and everything you say could be recorded so he can look at it somewhere down the line.
Now everyone knows that it is not polite to intrude on people in their private moments. The problem is that big brother doesn't seem to know that peeking into people's private communication is wrong and it should be illegal. Unfortunately President Bush wants to continue to grant immunity to telecommunications companies in the name of the so called 'war on terror' which in actuality is a war on the American people and the telecommunications infrastructure is the front line in the gradual diminishment of civil rights that Congress has permitted in recent years. «Read the rest of this article»