'On the Road in America' is an occasional column of meanderings and musings, written during my semi-annual sojourn north.
After the first bursts of near tropical heat in Clarksville, the cooling summer rain in Vermont is a gift to cherish. It began last night, after a day of haze and clouds. It ushered in coolness somewhere around sunset, and by nightfall I could hear the raindrops lightly kissing the brick sidewalks, dripping lightly from the eaves. No blustering wind, no storms. Just that gentle rain.
This morning I walked by a bank of peonies, damp and brightened by that rain, slightly bent by the weight of water. The temptation to pick a few stems was strong.
We are a large group this semester at Goddard College, writers all of poetry, prose, fiction and non, memoir, plays and screenplays, even graphic novels. Unlike other residencies here, this one — by its very nature as an MFA writing program — requires a certain amount of solitude in and around such activities as workshops, advisor sessions, seminars, and sometimes heated discussions abut things like style, form, voice, perspective, language… Students meet, interact and retreat for the solitary task that is composition. «Read the rest of this article»
A headline boldly declared "We middle class Americans are in a Funk." This funk is precipitated by events in our community and our nation.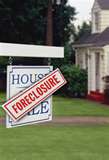 We are in a funk because of economic conditions. This economic "recession," "depression," or "regression" is taking its toll on our optimismand depleting our enthusiasm, reducing our hopes and smashing our dreams for personal achievements.
Life for the middle class is tough (it's that much magnified for the poor) and the outlook is more setbacks in our plans for the future. A house in our neighborhood in foreclosure, the house with the knee high weeds in the yard. Somewhere a couple has now moved on and away from this personal tragedy.
Will life for the middle class improve soon? The majority of Montgomery County residents are middle class familiesand they are being adversely affected by tooday's sky high oil prices, falling home values, declining employment and rising prices for food and utilities. «Read the rest of this article»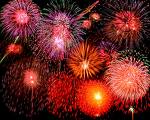 The City of Clarksville's Independence Day Celebration will be a celebration for all ages, featuring music and fireworks for the Grand Finale! The event takes place July 3rd at McGregor Park• 5:00 P.M. to 10:00 P.M. A spectacular fireworks will cap off this holiday celebration.
The display on the river includes is choreographed to a patriotic soundtrack and will be broadcast on Q108, The Beaver 100.3 FM, Z 97.5 and Eagle 94.3 radio stations during the show. «Read the rest of this article»