A headline boldly declared "We middle class Americans are in a Funk." This funk is precipitated by events in our community and our nation.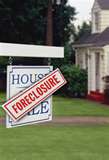 We are in a funk because of economic conditions. This economic "recession," "depression," or "regression" is taking its toll on our optimismand depleting our enthusiasm, reducing our hopes and smashing our dreams for personal achievements.
Life for the middle class is tough (it's that much magnified for the poor) and the outlook is more setbacks in our plans for the future. A house in our neighborhood in foreclosure, the house with the knee high weeds in the yard. Somewhere a couple has now moved on and away from this personal tragedy.
Will life for the middle class improve soon? The majority of Montgomery County residents are middle class familiesand they are being adversely affected by tooday's sky high oil prices, falling home values, declining employment and rising prices for food and utilities.
Mrs. A is an example of stress that I refer to as "our funk." She is a single parent who quit her job in Nashville because of the price of transportation and the high cost of child care. Her salary wasn't covering her additional and escalating expenses. What is she to do? the general public, the middle class, is overwhelmed with stress.
"More than half of Americans believe they either have not moved ahead in the past five years, or have fallen behind."
For military retirees in the community, there is economic and psychological stress. President Bush's budget proposed a 10% reduction in funding for Medicare and Tri-Care. This points to a funk when we have to take money from our pockets to underwrite high medical costs. There will be even further drains and demands placed upon our limited resources.
Yes, Social Security and federal retirement pensions will increase in Decmber, but the projected 4% COLA will not compensate for the economic fall of 2008.
We hold our breathe and close our eyes as the real possibilities of the future set in. In silent moments of meditation and reflection, people are upset that the prospect that their incomes or fringe benefits, pension, health and disability incomes, might vanish altogether.
We are capable in the midst of such heightened disappointment to lessen the funk of today. By caring for the community, by caring for our neighbors, by surrounding our families with understanding, we can survive this downtrurn. Definitely, the entitlements and expectations of success will be more difficult to achieve as we struggle with the economic malaise. There will be no painless remedy for our present funk. When the deliverance comes, it will be through sacrifice and discipline.