CDE Lightband announced today the addition of new channels to both the Lightband Plus and Lightband Extra lineups.
The new channels will be made available to CDE Lightband subscribers on July 1, 2008. New channels will include ESPN Deportes, ABC News Now, Chiller, Sleuth, MUN2 and CNBC World.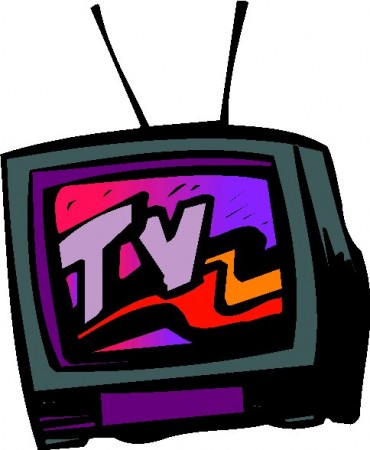 ESPN Deportes, is a 24/7 Spanish-language sports network from the world-wide leader in sports. It delivers the programming Latin sports fans want with a style and passion they understand and appreciate. ESPN Deportes is not ESPN in Spanish. It is a separate service with exclusive content. It includes soccer from the UEFA Champions League, Mexican League MLS, the Euro 2008 Championships and the 2007 Pan American Games, plus support programming that includes in addition to Sports Center, Fuera de Juego, Futbol Picante, Goles de España and Hazaña. Baseball programming includes in addition to MLB, Mexican Pacific League, Dominican Winter Baseball League, Venezuelan Baseball League and Beisbol Esta Noche. Football programming includes NFL, NFL Semanal and NFL Esta Noche. ESPN Deportes will join the Lightband Extra lineup on channel 95.
ABC News Now is an entire network with news and information dedicated to better living. From high-tech to high fashion, going green to keeping lean, it's smart, empowering information you can use every day, everywhere and every way you want it. Featuring programming that includes programs like GMA Now, an all new extra hour of Good Morning America. Healthy Life, offering the most current medical news and tips on how to take better care of yourself and your family. Home/Work with GMA's workplace coordinator, Tory Johnson as he discusses ways to balance personal and professional lives. And veteran newsman, Sam Donaldson hosts Politics Live taking you right into the political arena. ABC News Now will be part of the Lightband Plus lineup on channel 307.
 
CNBC World is a digital network offering global financial markets in real-time, live and wordwide. CNBC World combines the resources of CNBC business news from the U.S., Asia and Europe into a 24-hour a day, global business news network. Designed with original content and coverage, CNBC World provides in-depth market coverage from around the world, major industry news conferences, analyst calls and presentations and one-on-one interviews with business leaders. CNBC World will be aired on channel 308 pm Lightband Extra lineup.
 
Dare to watch Chiller, the network devoted exclusively to the horror and thriller genre, delivering edge-of-your-seat entertainment all the time. Cult favorites like Alfred Hitchcock Presents and Twin Peaks, feature films and movie monsters along with the works of master creators, John Carpenter and Stephen King. Get your chills on Chiller channel 147 on Lightband Extra.
 
Sleuth, an NBC Universal Cable network, is the first entertainment cable channel dedicated entirely to the intensely popular and enduring mystery and crime genres. Sleuth offers an exclusive lineup of exciting television shows, movies and other mystery and crime programming from NBC Universal's vast collection. Popular show titles include Miami Vice, Knight Rider, The A-Team and Homicide: Life on the Street. Sleuth can be seen on channel 148 on Lightband Extra.
MUN2 is the voice of the Latino youth in America, a bilingual multiplatform entertainment network offering authentic content that reflects the lifestyles of this fast growing segment of the population with original, relevant and cutting-edge programs in music, movies, sports, fashion and social activism. Tune to MUN2 on channel 225 on Lightband Extra.
 
In addition to the six new channels being launched on July 1, CDE Lightband will move nine channels from the Lightband Extra lineup to the Lightband Plus lineup. Those channels will be, Toon Disney, ESPN Classic, ESPN News, ESPN U, Lifetime Real Women, Lifetime Movie Network, Fine Living, SoapNet, and BBC America. Customers have been notified of the pending changes and new channel numbers in June. An updated, complete lineup is available on line at www.clarksvillede.com. "We are very excited about the new channels we will be providing our customers. We have worked hard to provide what we believe is one of the most comprehensive programming lineups in the market," stated Christy Batts, telecommunications marketing manager for CDE Lightband. "The newest channels certainly offer a wide range of programming choices from Spanish language to sports and news to even horror and mystery," continued Mrs. Batts.
 
CDE Lightband is continuing its aggressive fiber to the home build out project throughout Clarksville. Over 900 miles of fiber optic construction will be built when the project is complete. Currently over 8,000 homes are prepared to receive the new telecommunications services of digital video and high speed internet. A majority of the homes where service is available are in the Sango areas, areas around Madison Street and Memorial Drive, Dunbar Cave Road area, some areas in New Providence and around Barkers Mill to highlight a few. "Anyone interested in knowing whether their home is ready for our new services should contact the customer service department at 931-648-8151 for help," stated Mrs. Batts.