The Downtown Artists Co-Op, located at 96 Franklin St. in downtown Clarksville will be conducting a Regional Juried Art Exposition for residents of Tennessee and Kentucky.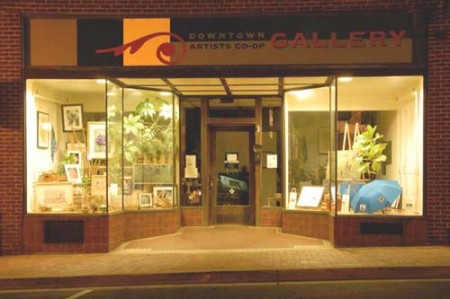 The Downtown Artists Co-OP Gallery on Franklin Street
Entry forms must be postmarked no later than August 6th. Entry forms can be picked up at the DAC gallery, the Cumberland Bank in Clarksville or at several other businesses in Clarksville and Hopkinsville. Additional information and entry forms may be downloaded by going to www.clarksvilleartists.org and clicking on Regional Juried Art Exposition Link to More Info.
Awards will be paid in cash for Best of Show and then 1st, 2nd and 3rd in the four following categories: painting and works on paper; 3D/fiber arts; photography; and mixed media. Artists may submit a total of two works to be juried for acceptance with a fee of $15 per item.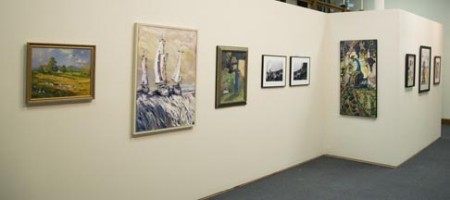 Inside the DAC Gallery
Victoria Boone who is currently director of the Leu Art Gallery at Belmont University will be the juror. Ms. Boone holds a masters degree in Museum Administration and has served as a juror for over forty art competitions including Cheekwood Museum, Vanderbilt University, Hunter Museum of American Art, Alabama's Festival in the Park, the National Pen Women's National Art Competition, State of Virginia, and South Carolina's regional art competition among others. Juror comments will be posted on the back of each item submitted for acceptance. Acceptance is not guaranteed.
DAC gallery hours of operation are Wed-Sat from noon-6 p.m. Telephone number (931)552-4747. You may also call Becky Keene at (931)552-3311 () or call Cliff Whittaker at (931)980-2041 ()