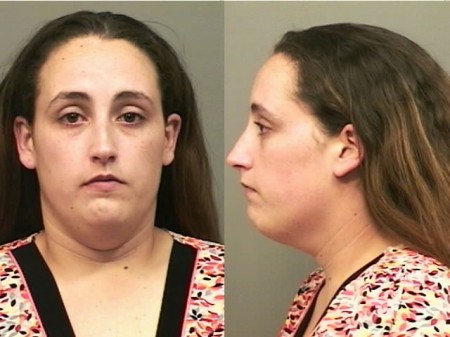 A three-month-old child is dead after being left unattended in a vehicle parked at Dodge's Store and the Yes Deer Lounge in Clarksville yesterday, July 8.  as police responding to a report of an "unresponsive" child found the infant, Faith Nichols, dead.
At approximately 4:52 pm, officers responded to a call from Dodge's Chicken Store at 1504 Fort Campbell Boulevard in reference to an "unresponsive" child.They determined that the infant Faith Nichols, three months of age, was left unattended in a vehicle that had been parked on the lot, while the child's mother, Courtni Lee Nichols, 24, of  3060 Harris Circle, Palmyra, went next door to the Yes Deer Lounge at 1506 Fort Campbell Boulevard.
The child was transported to Gateway Hospital by Montgomery County EMS and was subsequently pronounced dead. Courtni Nichols has been taken into custody and is being charged with first degree murder, according to a statement by Sergeant Cheryl Anderson of the Clarksville Police Department. Detective Tim Anderson is the lead investigator.