Nashville-Clarksville Chapter 20 to host National Convention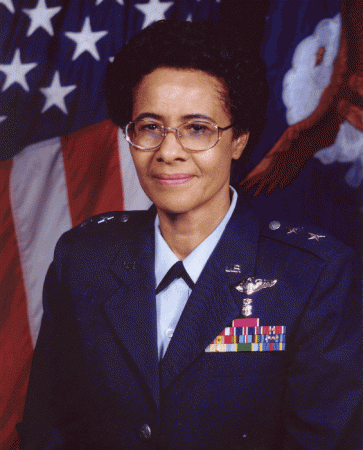 America's women veterans and active-duty military servicewomen of all stripes are invited to attend the upcoming Women Veterans of America (WVA) National Convention in Nashville on September 12-14. The convention site is the Radisson Hotel, Opryland. The guest speaker for the convention is Dr. Irene Trowell-Harris (at right), Director of the Center for Women Veterans, Department of Veterans Affairs. Dr. Trowell-Harris will address the convention on Saturday, September 13.
The Center oversees all VA programs for women veterans. As Director, Dr. Trowell-Harris is the primary advisor to the Secretary of Veterans Affairs on all matters related to policies, legislation, programs, issues, and initiatives affecting women veterans. This is an incredible, once in a lifetime opportunity for women veterans to hear directly from Dr. Trowell-Harris on the current state of women veterans programs within the VA on a national level.
Even though the convention is for WVA members, because of the uniqueness of Dr. Trowell-Harris's appearance here, WVA is opening the morning session to all women, veterans and active-duty, regardless of WVA membership. If you wish to attend Dr. Trowell-Harris's presentation, there is no charge. However, you must pre-register prior to August 13th, as seating is limited. Full convention details, including costs, are available at the chapter's website.
Convention Registration Form, in downloadable format, is available at the group's website: <http://wvachapter20.tripod.com/convention.html>.
For more information, please contact MaryAnn Woodward-Smith, Womens Veterans Program Manager, VA Tennessee Valley Healthcare System, at 1-800-228-4973, ext. 5130 or Stacey Hopswood, Women Veterans Network member at 931-553-5173.