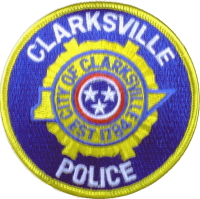 Police are continuing to investigate an incident in which an unknown person hurled an Improvised Explosive Device through a local store window.
On July 17th, 2008, at approximately 11:05 pm, officers responded to the Cell Doctor, 1354 Fort Campbell Blvd., in response to an alarm activation. It was discovered that unknown person(s) had thrown an IED (Improvised Explosive Device) through the window of the business, which appeared to be a Pineapple Military Hand Grenade that had been modified.
The Montgomery County Sheriffs Department Bomb Squad came to the scene, removed the item to a safe zone and detonated it with a safe charge. There were no injuries. This is an active investigation and no further information will be released.