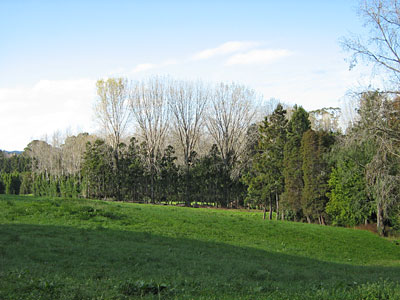 Mayor Johnny Piper announced Thursday at the City Council Executive Session that a donation of land by the Pressler family has been offered and accepted by the city. The land amounts to almost 94 acres and adjoins almost 17 acres of land already owned by the city. The land has considerable frontage on North Ford Street and is located off Peachers Mill Road just a few miles from New Providence Boulevard.
According to Councilor Bill Summers, "this land fits right in where the rails to trails effort has been needed" and adds another piece to help fill gaps from the River Walk, through Fort Defiance, toward Kenwood High and the new pedestrian overpass, along the Red River toward the West Creek school complex and Tiny Town Road. The land is a mixture of pasture and woodlands. The land had a 2003 appraised value of almost $171,000. «Read the rest of this article»
The Tennessee Federation of College Democrats has announced their support for Tim Barnes for 22nd District State Senator in the Democratic State Senatorial Primary, to be held on August 7. The seat is currently held by Senator Rosalind Kurita.
Kirk said this was "a difficult decision'; initially the TFCD said that they would not be making any endorsements in partisan primary races. However, it became clear that the active membership of the organization supported Barnes because of his stances on the issues and his eagerness to do the work of and to be the representative of the citizens of the 22nd Senatorial district.The actions of Sen. Rosalind Kurita also played a pivotal role in the decision for the TFCDs endorsement. «Read the rest of this article»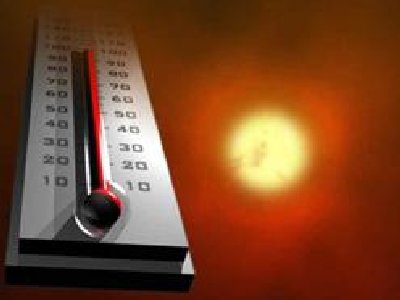 Read the forecast…Saturday, 95. Sunday, 93. Monday, 97. Tuesday, 98…
Clarksville's high Friday, the first day of August, to topped out around 96, and with a dew point of 71, that spelled "muggy," a suffocating summer heat conquered only by air conditioning or a cold water spring. The "dog days of August" arrived right on schedule.
These forecast highs are listed by the National Weather Service for the next four days. Lows will hover in the low 70s. Any three days straight with temps at 90+ constitutes a heat wave, and this is it. The forecast, though, takes the heat one step further by adding a heat index tied to humidity. That's the "feels like" temperature, and that will reach as high as a dangerous 105 degrees in the coming week. In downtown, mall and heavily paved areas, that "feels like" high race even higher. «Read the rest of this article»