In the baking heat of the K-Mart parking lot on Wilma Rudolph Boulevard, with throngs of exhaust-spewing cars clogging the lot, stalwart members of the Clarksville Police Department, Montgomery County Sheriff's Department, Fort Campbell Military Police, and members of the Clarksville Citizen Police, gathered Saturday for a "Cops and Kids" day, an event designed to introduce local youngsters to those whose mission it is to 'serve and protect."
Kaye Jones, president of the Citizens Police said the program was designed "to introduce children to local law enforcement in a positive way. Too many times youngsters first encounter police in instances of domestic violence, of accidents or disasters, or some other negative instance. This is another view of our law enforcement officers and what they do." It is the second year this program has been held. «Read the rest of this article»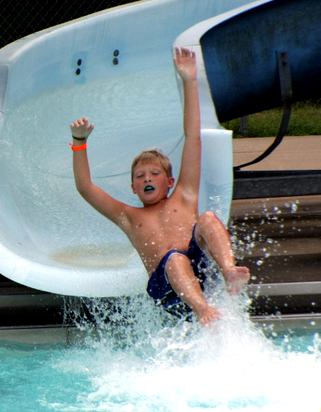 With the start of school just a week away, the city's pools close today, August 3, just as the Dog Days of August settle over the region. With temperatures in the upper 90s, and heat indexes at and expected to continue at over 100 degrees for at least the first part of the week, some families and youngsters opted to spend part of their tax-free weekend at the Swan Lake and Cunningham Pools rather than shopping in the crowds at local retailers.
By late morning the Cunningham Pool had light attendance in the already sweltering heat; by mid-afternoon, on a visit to the Swan lake Complex, the crowds were heavier, with youngsters sprinting up the stairs to the top of the water slide, or making some calculated plunges from the diving towers.
other children and teens simply paddled about, or clustered in small groups in the water, chatting, laughing and staying cool.
At the "kiddie" pool, the very young accompanied by their moms splashed about, taking shelter from time to time under the giant beach umbrellas at this site. «Read the rest of this article»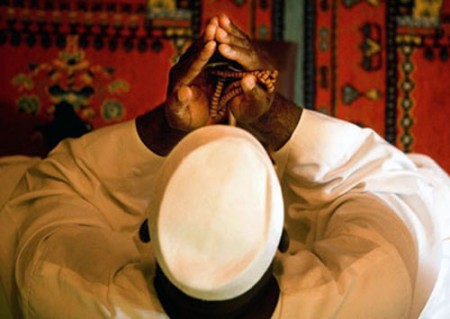 SHELBYVILLE, TN: Tyson Foods in Shelbyville is rocking the boat for approximately 500 workers accustomed to the traditional Labor Day holiday on the first Saturday of September.
In its new five-year contract, Retail, Wholesale and Department Store Union has opted to ditch the familiar paid holiday in favor of a change that will please the plants 700 Muslim workers: Eid-al-Fitr, which occurs at the end of Ramadan. The contract contains the same number of paid holidays as before; the holidays have simply changed. Eid al-Fitr, which this year happens on Oct. 1, ends the Muslim faith's month of fasting. «Read the rest of this article»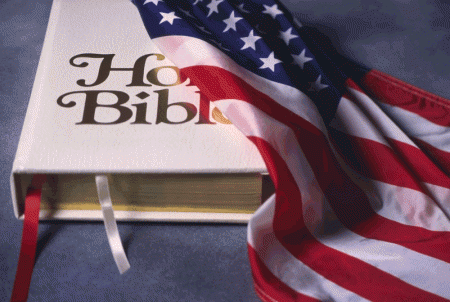 Prayer is a religious ritual that over 70% of Americans practice daily. Sometimes we express praise; other times we offer up petitions and requests to our Lord. This ritual is an element of every faith in the world.
Today's thoughts on prayer concentrates on the issue of prayer in public schools, specifically in Florida, and how one organization is moving to remind school officials of how the United States Constitution applies to Florida — and to every state in the Union.
AU challenges school-sponsored prayer in Florida
Attorneys with Americans United have advised a Florida Public School to stop allowing a principal and other staffers to pray with students.
AU, after receiving complaints from community residents, asserts that Principal Mike Rio and several teachers were filmed on videotape praying with students on May 3, 2007, during a National Day of Prayer observance at Virgil Mills Elementary School in Bradenton. AU sent its letter on April 29 so there would be no recurrence of teacher-led prayer during this year's National Day of Prayer, which was May 1. «Read the rest of this article»