Annual community celebration of family draws from far and near. Port Royal's Benevolent Lodge hosts annual family gathering and homecoming.
The first Saturday in August is a time-cherished date for many families far and near to Clarksville. That day, no matter the date, is reserved for the largest Black Family Reunion event in Montgomery County. This year's event proved itself up to par. The barbecue cooking started, as usual, on Friday afternoon and continued through to Saturday afternoon. Barbecue pulled pork, ribs, roasted lamb-mutton, fried fish, hot dogs, hamburgers, cole slaw, chips, ice cream cones, soft drinks and bottled water were the menu fare.
Down in the tree-lined grove, activities of all kinds were unfolding. Music, mainly old school R&B, soul and funk played across the rolling lodge grounds. An inflatable jumping castle was available for the younger set. Cake walk competitions drew lively participants and livelier observers and commentators. The home-made cakes ranged from caramel to upside-down pineapple and even chocolate layered cakes. In the cooling breeze of the grove, group dancing was enjoyed by young and old.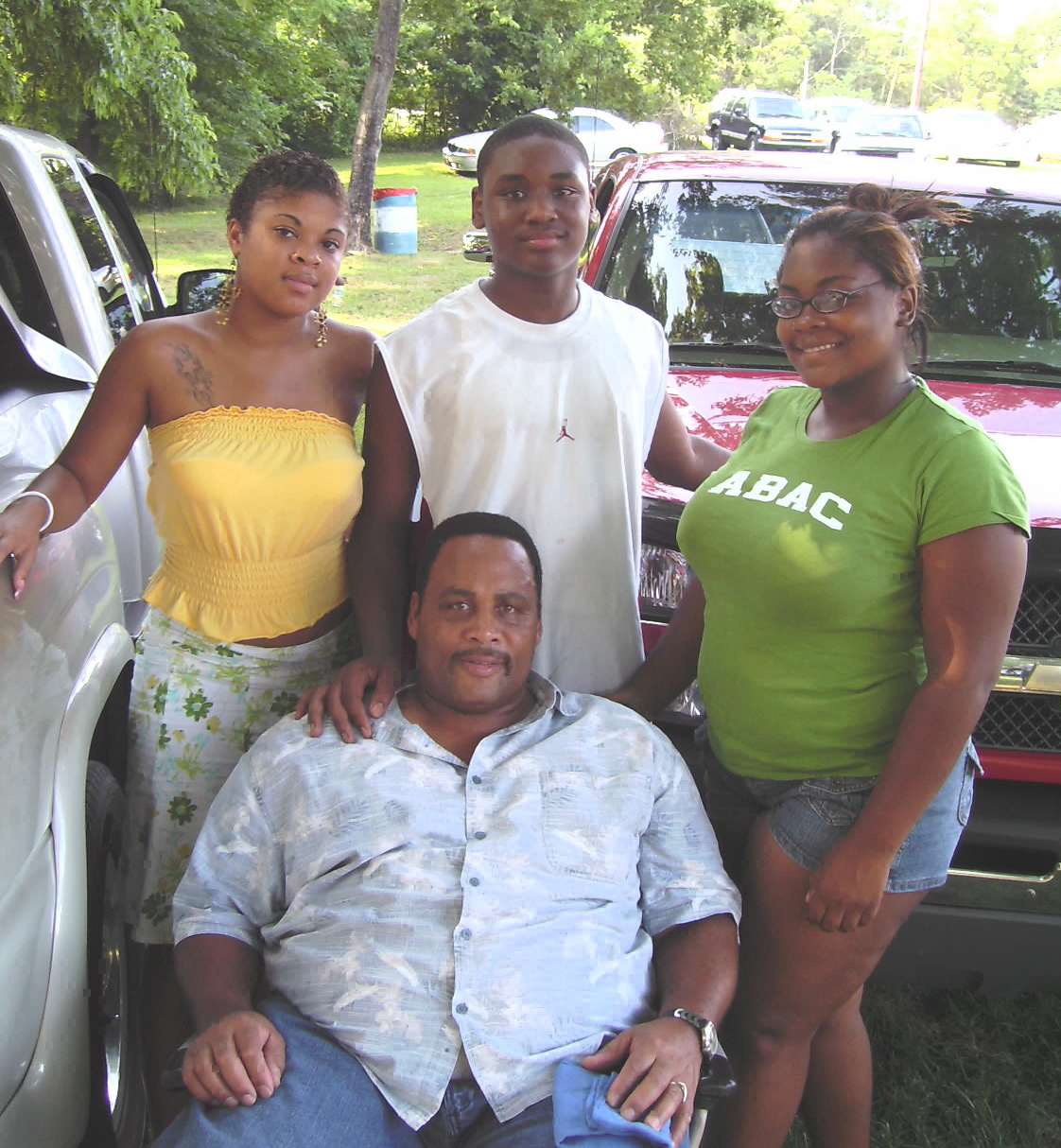 The members of the Benevolent Lodge host this annual family celebration and welcome all to come enjoy their barbecue skills and a community centered family celebration. For them, this a labor of love and a affair of long hours and tedious work. The proceeds from the picnic help fund the lodge's annual college scholarship fund. The focus of the picnic is the celebrated homecoming- the return to home of families that trace their roots to this unique Clarksville community in the gracious countryside of our more rural environs.
Family groups mingle amid a myriad of divergent family groups. Generational connections are made, renewed and expanded as grandchildren and great-grands are introduced to their family elders and ancestral community elders as well. Attendees come from Minnesota, Oregon, Texas, Colorado, Kentucky, Milwaukee, Ohio, Alabama, New Jersey, Chicago, Baltimore, Florida, New Mexico, Arkansas, Oklahoma, California, North Carolina, Georgia and even Hawaii. Truly, a homecoming!