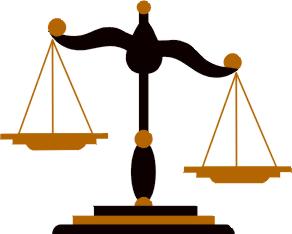 In June, 2008, a Clarksville, Tennessee high school teacher received a 120 day jail sentence for rape of a student and two years probation. I cannot understand why such leniency was given by Clarksville Judge John H. Gasaway for rape of a minor to a repeat offender, Bryan Dale Farmer.
Since reading about this case, whenever I hear about any conviction I compare the jail time the person receives to this case. For example, a 'blue collar criminal' received three years in prison for embezzlement; to me, and I'd think to most people, that is a much lesser crime. Therefore, raping a minor should have had at least that long of an incarceration. I'm shocked that 120 days is even remotely considered a 'valid' sentence for a severe crime, especially rape.
A teacher has a special responsibility for the children in their care since they are in a position of authority and control. It is never acceptable for an adult teacher to have sex with a minor student. It is a crime. It is rape. It is never legally consensual because of the age and relationship of the student and teacher.
Bryan Dale Farmer is a rapist as well as former Tennessee high school teacher and coach. This case, which happened at Northeast High School in Clarksville, was not his 1st conviction, and there have been allegations from at least three different schools and over a dozen girls. He is now a registered sex offender in Tennessee.
After his 120 day sentence, when he has another victim, who will be to blame? Since I have a [minor] daughter, I am especially appalled by this case. Teenagers may act grown up and look grown up, but in many ways they are not adults. Teenage girls are under a lot of pressure to look thin, attractive and sexy. An older man could take advantage of their infatuation and inexperience. Teenagers have had crushes on their teachers for years – that is no excuse for a teacher to rape a student.
I'd like to express my sympathy to the students and their parents, friends and family who have had to endure this injustice. If you'd like to blame the teens or their parents, you are welcome to your opinion. I do not feel blaming the victim is appropriate. However, if you have other information about how this sentence was rendered, or details about this case, the public, including the parents of Tennessee students, would be interested .
For more information, refer to:
This article was submitted by a Clarksville online reader and parent of a minor student. We have exercised our option, at her request, to withhold her identity. The factual material and related news links have been verified.