East Tennessee conference focuses on service-disabled and veteran small business opportunities and assistance.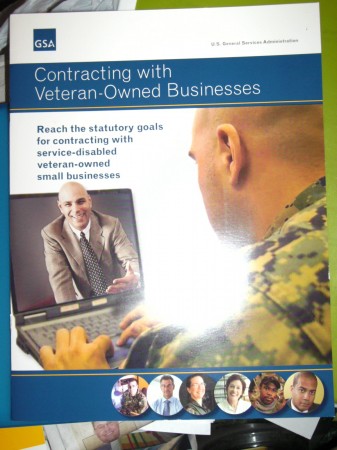 "Support the troops!" has some meat behind it in Oak Ridge. "We're here for the veterans!" is the rally cry of East Tennessee's veterans business outreach programs. That is the consensus of three Clarksville citizens who, along with over 250 others, attended the all-day Oak Ridge Veterans Business Conference. Dr. James H. Cossingham, President, Gold Eagle Corp. and his associate, Turner McCullough Jr.- contributing writer for this publication, attended the conference at the invitation of Herstle Cross, CEO, Cornerstone Equipment, Supplies & Consulting. Cornerstone is an SBA-8A Native American company at the Oak Ridge National Nuclear Security Agency.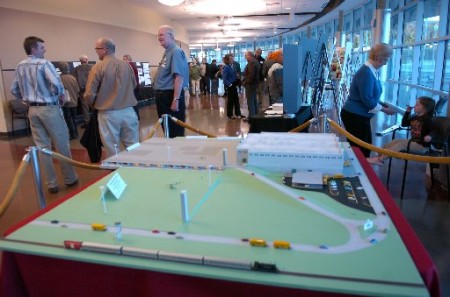 Ms Felicia Johnson, newly named director of the Clarksville Small Business Development Center at Austin Peay State University also attended. She was seeking to establish contacts with her counterparts in East Tennessee and especially Oak Ridge, which could enhance opportunities for her future clients in Clarksville and Montgomery County. The conference was held at the Y-12 National Nuclear Security Agency Complex's New Hope Center, 602 Scarboro Road, the new visitors and conference center at the Oak Ridge Y-12 Complex.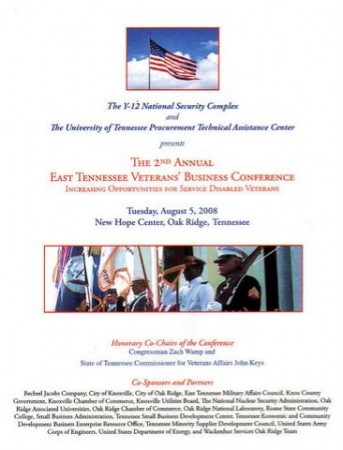 The conference was hosted by the Y-12 National Security Complex and the University of Tennessee Center for Industrial Services Procurement Technical Assistance Center. Co-sponsors and partners included Bechtel Jacobs Company, City of Knoxville, City of Oak Ridge, East Tennessee Military Affairs Council, Knox County Government, Knoxville Chamber of Commerce, Knoxville Utilities Board, the National Nuclear Security Administration.
Additional participants included Oak Ridge Associated Universities, Oak Ridge Chamber of Commerce, Oak Ridge National Laboratory, Roane State Community College, Small Business Administration, Tennessee Small Business Development Center, Tennessee Economic and Community Development and its Business Enterprise Resource Office, Tennessee Valley Authority, United States Army Corps of Engineers, United States Department of Energy, and Wackenhut Services Oak Ridge Team.
The purpose of the Veterans Business Conference is to increase business opportunities for service-disabled veteran and veteran-owned small businesses. Michael Scott Golden, CEO, Veterans Construction Inc. was the keynote speaker. Veterans Construction is a Service-Disabled Veteran Owned Small Business of Knoxville, Tennessee with extensive experience with the US Army Corps of Engineers, the Department of Energy (DOE) and the Veterans Administration.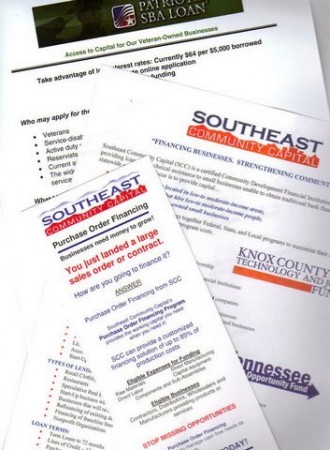 Attendees heard important information on the status of veteran small business programs throughout the federal government; a forum regarding business opportunities with DOE and NNSA prime contractors; information of doing business with federal, local and state governments and seminars about developing a business plan and financing small business ventures. Fort Campbell's Contracting Office also gave a presentation and met with conference attendees on contracting opportunities and procedures. The Oak Ridge Y-12 Complex is aggressively pursuing technology transfer licensing opportunities and seeks service-disabled veteran and veteran owned businesses for its ventures.
The conference center's corridor was filled with governmental and business entities offering information, contracting registration forms, free gifts and contact information. Registration was accomplished with a continental breakfast and a boxed lunch was available at the mid-day break.