Downtown Kiwanis Club and Lone Star Rodeo Tour bring two days of excitement to Fairgrounds Park. 
This weekend brought two days of rodeo excitement to Clarksville at the Fairgrounds Park. Friday was the opening night and Wendy's Restaurants sponsored it's Kids Night at the Rodeo.
Glenn Childers, 2008 Downtown Kiwanis Club Chair, gave a brief rundown of this year's rodeo, adding that the Kiwanis Club, with its 128 members, are proud that this was their 24th year bringing the rodeo to the Clarksville community. This rodeo was a very family-oriented and family-friendly happening, with the proceeds the Downtown Kiwanis Club raise dedicated to aid children and youth programs.
The pageantry of rodeo is colorful, dramatic, patriotic and exciting. Mark North, rodeo announcer, does an excellent job of informing the crowd of what is going on in the arena and encouraging everyone's participation and appreciation for the athletes' performances on display, both human and animal. Livestock takes on an entirely new meaning when 3,000 pounds of bucking steer animal is in your face ! «Read the rest of this article»
Local winery is site for relaxation, communal camaraderie, musical inspiration, diverse mini-buffets and flowing fruits of the vine! May Bacchus be praised!
The local phenomenon known as 'Jazz On The Lawn" rolls on, to great appreciation! Beachaven Winery plays hosts during the summer and early fall to a series of free music concerts on its back lawn, as it were. People of all stripes, shapes and divergent humanity find their way to the soft lilting sounds of music flowing from Dunlop Lane. They come with an immense array of cultural delicacies and favorites to share with friends, along with blankets, lawn chairs and an equally immense appetite to enjoy conversation, friendship and music. Saturday's concert featured the big brass sounds of Hypertension. «Read the rest of this article»
Montgomery County Democratic Party Headquarters will host its Grand Opening for the 2008 election season on Tuesday August 19, at 534 Madison Street, Clarksville, TN (on the corner of University Blvd. and Madison St. at 5:00 p.m. This event is open to the public and refreshments will be served
This location will also serve as the campaign headquarters for Democratic Party Presidential Nominee Barack Obama as well as all candidates running on the Democratic Party ticket. Local and state leaders will be on hand for the ceremony.
For additional information or questions please contact: Gene Lewis, MCDP Chairman at (931) 801-6209
.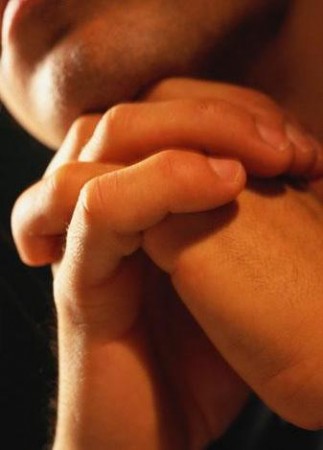 In our own community, we are fortunate to have a Veteran's Administration clinic and a short drive to a VA Medical Center in Nashville. These facilities provide outstanding service to all eligible personnel. Even though there is a significant increase in patients, they continue to offer individualized professional medical care.
For three years, I received medical attention from the Clarksville clinic; they were always professional and I was always left with an appreciation of their services. By following their medical advice, my injury from Vietnam and duty in Germany continued to improve.
The VA is also focused on the spiritual welfare of its patients. At the VA Medical Center, Chaplains are on staff and space is dedicated to serve as "chapels."
The Department of Veteran Affairs requires that their chapels be open to all faiths. This policy is similar to the guidelines in the use of Army Chapels, too. In the Army, the chapel's religious symbols such as the Cross aren't afixed to the building as a permanent attachment unless the symbol could be covered when the chapel wasn't being used for worship. In the Army, a chapel could be and often is another facility for all faiths including Christian. «Read the rest of this article»