Local veterans technical college and college prep program aids veterans returning to higher education pursuits. The APSU site awaits area veterans with services and assistance to enhance life advancement, age being no barrier.

The Veterans Upward Bound program at APSU is looking for veterans. A flood of veterans, actually. Veterans who do not have a baccalaureate degree (BA/BS) are eligible for their services. The veterans college/technical school prep outreach seeks to assist veterans return to higher education studies. Dr. Arthur Neal heads up the operation, which is located on 219 Castle Heights Drive along the rear boundary of the APSU Intramural Sports Field. «Read the rest of this article»
Montgomery County Democrats celebrate opening of Election 2008 Campaign Headquarters with ribbon cutting and festive atmosphere! Local party officials and representatives turn out for jubilant event!

With the handicap access ramp's paint scent still fresh in the air, Tuesday evening saw the Montgomery County Democratic Party, (MCDP), host a jubilant election headquarters grand opening. Party officials, elected representatives and 'names to remember' were on hand to mark the event. The ribbon cutting at 534 Madison Street was marked with congratulatory thanks to all the supporters who came out to the event. The office will be open from 2-5 p.m. until the Democratic Convention is over; after the convention, it will be open full time. «Read the rest of this article»
Amid record fuel costs, the local bus transportation system considered ending trip transfers. This move, unprecedented in the nation, would adversely impact the demographic riders most dependent on CTS' service.

The public is encouraged to attend the City Council Transportation Committee meeting, Monday, August 25, at 4 PM, in the City Hall Conference Room, 4th Floor. The Clarksville Transit System staged a public hearing August 11 as part of its schedule rate review process. CTS has proposed to increase its base multi-trip prepaid bus fare, eliminate transfers entirely, end its service to Oak Grove's Wal-Mart Supercenter complex and start-up a shuttle bus service for APSU. This plan had initial approval by the Transportation Committee. «Read the rest of this article»

Statewide, the senate district 22 race was viewed as a bellweather for future political upheaaval. Many early voters were repulsed by the last minute negative advertising of the incumbent. Now there is a recount challenge and accusations of voter misdirection. Did someone take a page from the Karl Rove 'Book of Dirty Tricks?' How will all this play out in the end?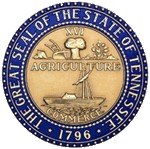 This year, the state senate race for District 22 was one of the most closely watched battles in the state. Media and political pundits all across the state were keen to see if incumbent Rosalind Kurita would survive the intra-party effort of her own Democratic Party to unseat her in retaliation for her betrayal vote in January 2007 which gave control of the state senate to the Republican Party. Would Lt. Governor Ramsey's fundraising encouragement save the day?
Knoxville, Chattanooga, Nashville and Memphis political insiders and pundits were all speculating that her party affiliation switch was inevitable, no matter what the outcome of this election. This battle alone had marked Tennessee as a 'State in Contention' for the November election. «Read the rest of this article»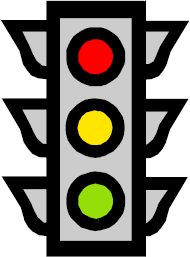 Clarksville wants to install red-light cameras at up to four Clarksville intersections in what is basically a dangerous revenue generating scheme. These cameras result in more accidents not less. The damage rear end accidents cause costs more to repair. There is also an increased likelihood of injuries and even death to those who are involved in the rear-end accidents. Let's not even talk about the fact that insurance rates will likely end up going through the roof even if you never get one of these tickets.
Lets take a look at other risks these cameras subject you to. Remember, under these "civil violations" the city's standard of evidence is much lower that in a criminal case, and you are basically presumed guilty, unless you can prove yourself innocent. «Read the rest of this article»