Kuchinich, a former presidential contender for the Democratic Party, roused delegates at the Democratic National Convention with a powerhouse speech that is worth repeating here.
Fresh from YouTube, Dennis Kucinich at the DNC in Denver.
https://www.youtube.com/watch?v=bVp9cWOcZ7g
Candy Johnson, City Council Candidate for Ward 5, will launch her campaign kick-off August 28 at 6 p.m. at  First Federal Savings Bank on 1800 Ft. Campbell Boulevard.
Johnson announced her candidacy for city council two months ago and during that time frame personally canvassed over 100 homes in Ward 5. She intends to bring her qualifications for the councilor post to the remaining 1900 homes in her jurisdiction.  In discussing her decision to run for public office, Johnson said: "I want to work on  getting the local government back into the hands of the people and out of the hands of big developers. With a little bit of empowerment, determination and a lot of prayer we can make this a reality."
She encourages voters and residents of the community to "Come out and meet others in our community that are tired of these ineffective government practices and hidden agendas, and share your ideas about helping to make Clarksville an enjoyable place for all, not just the people making the decisions."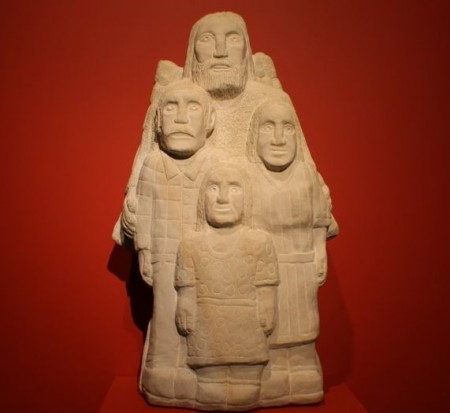 Time Made Real: the Carvings of Tim Lewis, is showing in the Bruner, Crouch and Orgain Galleries through October 31. The exhibit features the life and work of renowned carver Tim Lewis from Kentucky. Lewis is one of America's premier living self-taught artists.
After this debut at Customs House, selections from the exhibit will travel to the Columbus Museum of Art (Columbus, Ohio) and Mennello Museum American Art (Orlando, Florida) before closing the tour at the Kentucky Folk Art Center at Morehead State University.
Sixty pieces of Lewis's work have been gathered from twenty-two public and private collections from across the Southeast and Midwest by guest curators Bruce and Kathy Moses Shelton. Works exemplify the full range of Lewis's ability to tell a story from his first Noah's Ark to his most recent, Win, Place & Show, an homage to the Kentucky Derby. Mining the experience of family and home, as well as a trove of legends and beliefs accumulated over a lifetime, Lewis has created a body of work that emerges as a visual narrative rich in its 'telling.' «Read the rest of this article»
CDC Media Facts: "A Heightened National Response"

HIV remains a persistent and pervasive threat to the health, well-being, and human potential of many African American communities. As the impact of the epidemic among African Americans has grown, the Centers for Disease Control and Prevention (CDC), state and local public health agencies, and African American communities have stepped up efforts to address the crisis.
While we have seen important signs of progress in reducing risk in many African American populations, the impact remains severe. Today, a heightened national response is urgently needed to build on progress to date and meet the serious challenges that remain.
HIV and AIDS: A Health Crisis for African Americans – African Americans are severely and disproportionately affected by HIV. While blacks represent approximately 13 percent of the U.S. population, they account for approximately half of the more than one million Americans currently estimated to be living with HIV, and have represented 40 percent of all deaths among people with AIDS in the U.S. to date. «Read the rest of this article»