For the Lewis Brothers, Gene and Orville, their retirement celebration was a time of family and friends coming together. A multi-generational festival sees football scrimmages and ball tosses by the youngsters amid a plentiful spread of traditional holiday family-style buffet fare.
Most people happily look forward to a single retirement celebration. However that was too limiting for the brothers Gene and Orville Lewis of Woodlawn. Saturday afternoon, at the Lewis Family farm, the two brothers held a double retirement celebration with family, friends and work colleagues all invited to sit down to some fabulous home-cooked treats.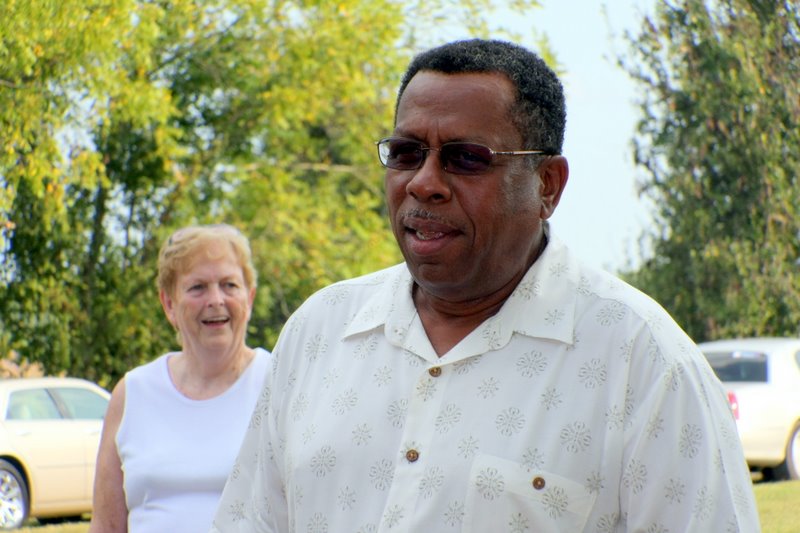 Gene Lewis marks his second career retirement with his leaving the Tennessee Department of Corrections Probation Office after twenty one years of service. He preceded this retirement having ended a full complement of military service. The two careers combined total more than thirty-six years of dedicated public service to his country and community. A record to be proud of by any measure.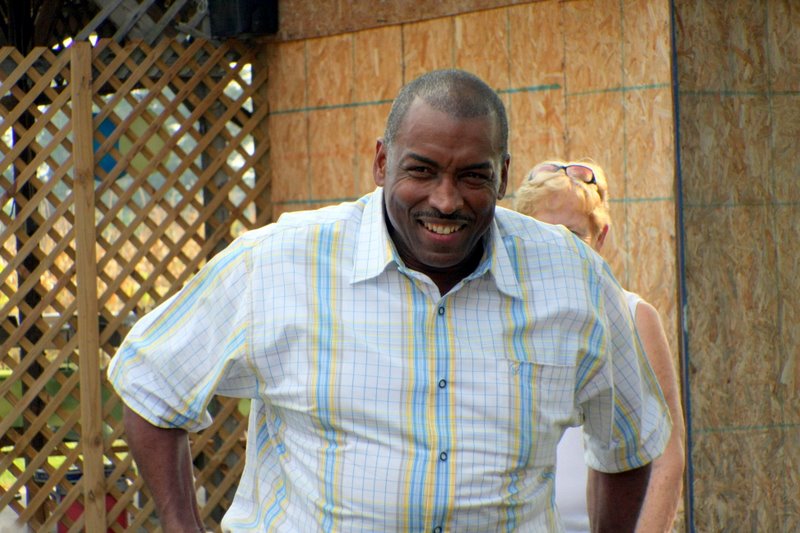 Orville Lewis closes out a thirty-five year career with the Tennessee Department of Safety Highway Patrol. He joined the Patrol in 1974, and weathered the turbulent times which included his assignment to Lawrenceburg, Tennessee. Persistence and perseverance are hallmarks of the Lewis family, and these traits served Orville well in his career pursuits with the Highway Patrol.
Family members from all ranks and corners of the tri-state area came to help the brothers celebrate their combined seventy-five years of work. Brothers, sisters, in-laws, cousins, nephews, nieces, aunts and uncles, grandchildren by the score all came to celebrate the achievements of these men. The Lewis family women prepared a fitting feast for the occasion, with a menu of slaw, potato salad, fruit salad, baked beans, green beans with potatoes, cabbage with sausage, smoked sausage, grilled bratwurst, wings, baby back ribs, grilled chicken and beef brisket with hot sauce. Soft drinks, bottled water and juice packs sated the thirsty and the celebratory retirement cakes provided the desert.
Fellow patrolmen from the Highway Patrol were on hand to honor their brother trooper as he bid farewell to the cruiser duty he had known for so long. Montgomery County Sheriff Norman Lewis was also there to honor the brothers remarkable achievements. Family and friends kept arriving, always finding a heaping helping of food awaiting them.
At the designated moment, the two brothers addressed their family and friends. Each man thanked their colleagues, associates and friends for coming out. Gene Lewis spoke of his having completed two careers: first, his military service, and now, this latest with the Department of Corrections in the Probation Office. Orville Lewis acknowledged several of his fellow patrol co-workers who made his time with the patrol memorable and worthwhile. Family members received special thanks and their wives were given even greater acknowledgments from their respective husbands. Both men praised them children and gave them thanks for being the good examples that they are.
The younger men and teens talked of bench press weights and played scrimmage football and rounds of throwing passes. A certain assistant Northwest High basketball coach tried his hand at pre-conditioning drills. Orville took some of the grandchildren on a walking tour of the family homestead property.
Old family friends shared memories and stories of yesteryear as music played softly in the background. Grandbabies, and little ones were plentiful. Vincent remarked that the present pavilion stood on the site of the old family two-story home where seventeen children were reared. Gene remarked that between himself, Orville and Milan, they had over one hundred seventeen years of service totaled.
As the evening cool settled in, retirement clearly doesn't mean these gentlemen will be sitting idly on any front porch. That's just not the Lewis style. They are actively involved in their community as private citizens. "Gentlemen, congratulations and enjoy! You have definitely earned it."