Here in Montgomery County, our tiny community has a special signal of sorts they send out for the arrival of Autumn. I like to think of it like this:
About every mile and a half here in this area you will find a tobacco barn. Tobacco is the largest seasonal crop here, other than soybeans. So you figure the Farmers being outside all summer, working with the earth, would naturally be the first to sense the changing of the season. What these farmers here do is, about early September, they go into their tobacco barns and dig a little hole in the earth, start a small fire: the smoke rises up through the barn, through their tobacco crop that has been cut and is drying out, and travels up into the sky. Well, if you've ever seen a tobacco barn smoking you'd know you can smell it for miles before you see it! Then the next farmer on down the road receives the message, if you will, and does the same in his barn, and so on and so on. Before long, every area within a ten mile radius of this place is perfumed with the smell of cut tobacco. This smell is comparable to a pep rally bonfire, or a warm log on the fire in winter, only much richer. «Read the rest of this article»
The Center for Community Change a national nonprofit organization that provides assistance to communities who have experienced low voter turnout during elections, will be here in Clarksville on Tuesday, September 2, at the Montgomery County Democratic Party Headquarters building, 534 Madison Street, Clarksville (on the corner of University and Madison streets), starting at 6:00 p.m.
The CCC will be looking for individuals who are Democrats and willing to run voter empowerment campaigns in an effort to bring up the number of registered voters, and most importantly, get them to the polls on election day.
These positions are paid positions, so only serious people should apply. Please come and hear about this organization and see if this mission is for you.
Here is the link to the organization and about the many community based things they are involved in.
http://www.communitychange.org/
ICA promotes its free chiropractic service to military personnel returning from Iraq and Afghanistan. Seeks to augment limited medical services available to returning military service members.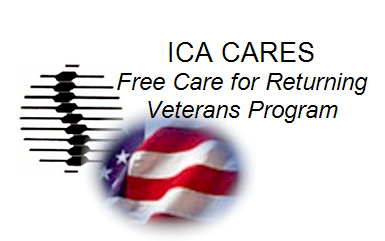 The International Chiropractic Association has announced a program of service targeting U.S. military service members returning from Iraq and Afghanistan. The organization recognizes that the current military heath care system has not successfully met the challenging needs of this new batch of combat veterans. The intricacies of post traumatic stress disorder has placed new demands on the medial care system unseen in past conflicts. ICA's Southern Regional Director Dr. R. J. Kelly developed the concept having initiated such a program in his own personal practice, with very positive results veterans. «Read the rest of this article»