Democrats from five counties flocked to the Hand Farm in Montgomery for the annual "Labor Day" barbecue and party rally. The event, which is coordinated by the Montgomery County Democratic Party and held each year on the first Saturday after the national holiday, is designed to celebrate Labor in the form of unions and workers. It jumpstarts the "politicking" that will dominate the ensuing two months before the 2008 Presidential election. Participating counties included Montgomery as the host county, with Cheatham, Robertson, Davidson and Williamson Counties throwing their support to the event.
Kim McMillan, the first woman elected as majority leader of the State House of Representatives, emcee'd the event, which presented an array of guest speakers including Congressman Lincoln Davis of Tennessee's 4th District, Gray Sasser, Chairman of the state Democratic Party; Tennessee AFL-CIO President Jerry Lee; State AFL-CIO Organizing Director Stuart Acuff; U.S. Senate Candidate Bob Tuke; and U.S. 7th Congressional District Candidate Randy Morris. «Read the rest of this article»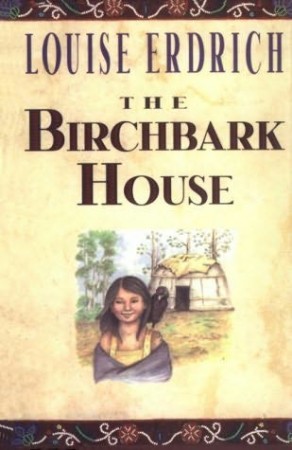 Renowned author Louise Erdrich will read from her works at the APSU Mass Communications Center on Wednesday, September 10, at 8 p.m.  The event is free with book signing and reception to follow.
Louise Erdrich is one of the most gifted, prolific, and challenging of contemporary Native American novelists.  Erdrich is a member of the Turtle Mountain Band of Chippewa.  Born in 1954 in Little Falls, Minnesota, she grew up mostly in Wahpeton, North Dakota, where her parents taught at Bureau of Indian Affairs schools. Her fiction reflects aspects of her mixed heritage: German through her father, and French and Ojibwa through her mother. She worked at various jobs, such as hoeing sugar beets, farm work, waitressing, short order cooking, lifeguarding, and construction work, before becoming a writer. She attended the Johns Hopkins creative writing program and received fellowships at the McDowell Colony and the Yaddo Colony.In her book, Tracks, the author puts us into the mind of several of the characters, living each of their parts in the adventure story from their viewpoint. «Read the rest of this article»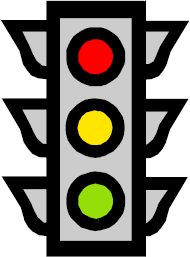 Clarksville wants to install red-light cameras at four to six Clarksville intersections in what is basically a dangerous revenue generating scheme. These cameras result in more accidents not less. The damage rear end accidents cause often costs more to repair. There is also an increased likelihood of injuries and even death to those who are involved in these red-light camera triggered rear-end accidents. Let's not even talk about the fact that city-wide insurance rates will likely end up going through the roof even if you never get one of these tickets.
The company our city is currently favoring is Redflex, an Australian company. They have been the vendor in charge of the City of Knoxville's red-light camera system that is until August 1st. Redflex missed a filing deadline to renew their contract. Reflex lays the blame for the missed deadline on the Federal Express package courier company.
The City of Knoxville has had mixed results with their experience with Redflex and could have opted to allow Redflex to file their bid late but chose specifically not to do so. This is a clear indication of their dissatisfaction with the company.
Clarksville frequently holds the city of Knoxville as an example the city of Clarksville should aspire to. So perhaps we should delay awarding a red-light camera enforcement contract to a company that they are in the process of dumping. «Read the rest of this article»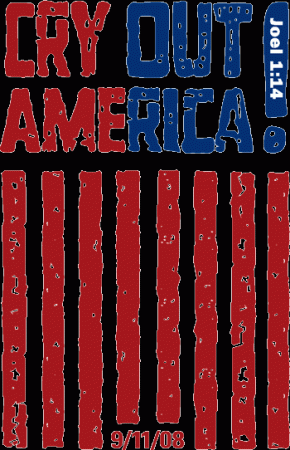 September 11. One of those seminal moments that scrolls a new signature in the pages of  American History.
This seventh anniversary of the 21st century "day of infamy" will be noted and memorialized Thursday by local officials and clergy from many of the city's churches, who will gather at the Montgomery County Courthouse lawn for a "Cry Out America" rally.
Numerous clergy and elected representatives will blend their voices to mark the anniversary of Sept. 11, 2001 with an interdenominational  "Cry Out America" prayer gathering on the Montgomery County Courthouse lawn from noon to 1 p.m.  The event will move to Madison Street Methodist Church in case of inclement weather. Similar gatherings, coordinated by the Awakening American Alliance, will be held across the country and are being publicized by Christian broadcasting networks nationwide. «Read the rest of this article»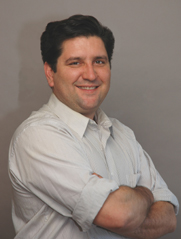 There is a long and venerable tradition in our culture which has helped to shape the character of this nation.  The right to protest and peacefully address grievances to our elected officials, the media, and the general public is a fundamental aspect of American citizenship.  The right to peacefully assemble to express concern about all matters of public policy is older than the formation of this country and is the foundation of our Declaration of Independence and Constitution.  When colonists felt the burden of excessive taxation during English rule, their first step as subjects of the rule of law of England was to address their concerns to the magistrates and officials of their day.  The very act of expressing dissent is a hallmark of an engaged community. «Read the rest of this article»