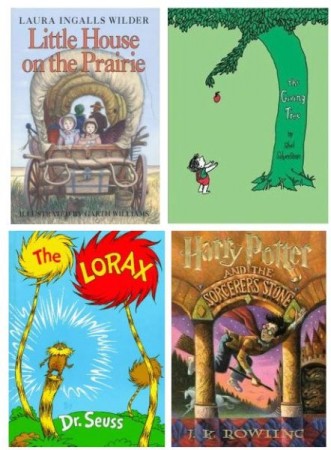 The Felix G. Woodward Library at Austin Peay State University is presenting its second Athenaeum presentation titled "Readings from Banned Books – A Celebration of Banned Books Week."
The event occurs at 2p.m., Thursday, Sept. 25 in the Library Athenaeum located on the third floor of the Felix G. Woodward Library at APSU.  D. Sean Hogan, associate professor and librarian, along with other members of the library faculty and staff, will conduct the readings and ensuing discussion.
The purpose of the Library Athenaeum is to host events that promote and enhance the intellectual life of the University and the region. By bringing together scholars, performing artists, students, and community members to participate in the exploration of ideas and the sharing of cultural experiences, the Library Athenaeum reflects the importance the University places on the facilitation of teaching, learning, and understanding, both in and out of the classroom. «Read the rest of this article»
Special Convention assembly votes 61 – 4 for Attorney Tim Barnes to be Party nominee on November ballot. Rosalind Kurita was a no-show at special party vote gathering. Silence protests staged outside the voting hall.
Delegates gather for the convention.
In a crowded room at the Riverview Inn, the controversial September 13 decision of Tennessee State Democratic Party Executive Committee to invalidate the August Primary election was carried out via a tri-county democratic convention convened to decide which of two candidates appear on the November ballot.  In this special called convention, sixty-five county delegates decided the Democratic Party nominee of State Senate District 22 for the November ballot. With a roll call vote, 61 delegates pledged their vote to challenger Atty. Tim Barnes, with four votes going to incumbent State Senator Kurita.
Approved delegates from Cheatham, Houston and Montgomery counties totaled eighty-two. The sixty-five credentialed delegates in attendance satisfied the requirement for a quorum. Senator Rosalind Kurita, herself a delegate, did not attend the proceedings. Tim Barnes, also a delegate, did. The standing-room only proceedings were convened on time (at 7:30 p.m.), orderly, and without outbursts or protests being voiced. There was a rotating silent protest just outside the hotel as a single protester held a sign objecting to the convention. A half dozen television cameras and numerous media photographers were present to document this breaking news story.
«Read the rest of this article»
Today, I'm ready to shout. I'm not shouting because I'm mad, I'm shouting out to every single reader of Clarksville Online. It's an open call especially to the GLBT readership, but I'm also including every single ally that reads this article. How many are you? I would suppose that you're hundreds, perhaps thousands. That's a lot of people that I'm shouting to. My call is for you to show Clarksville that you care about your rights as a citizen in Tennessee. I'm a facts-based type of guy, so let's start by looking at some facts.
• Did you know that a Tennessee State Constitutional amendment was devised and passed which took away your rights of marrying the person of your choice? These rights were written into our constitution and taken away from us. When I say "us," I mean all of us. We are now constitutionally restricted as to whom we can marry. «Read the rest of this article»
The Boy Scouts of America, working with the Clarksville Montgomery County School System, will host a Learning for Life Fun Day at Billy Dunlop Park, 1930 E. Boy Scout Rd, Clarksville,  on September 19, 2008.
The Official Welcome and Opening Ceremony is scheduled for 10:00-10:30.  Closing ceremonies are scheduled at 13:20.  The activities and show are for gifted (learning disabilities) children.
Clarksville Police Officers will be on hand to talk with the children and demonstrate fingerprinting.
A three car pileup on Fort Campbell Boulevard near Walmart around 10 p.m. Wednesday night blocked three lanes of northbound traffic. Multiple police units, fire department and EMS teams responded to the scene, where several children and others were being comforted and assisted along with the adults involved. While EMS treated and transported a number of people, further details were not available at this time.
Photos by Bill Larson
When the discussion of installing red-light cameras in Clarksville began, one of the arguments against them was their potential use for tasks beyond ticketing red-light violators. This is commonly known as "mission creep." Cameras are first installed for one reason, then, after they are in place, it's simple to expand their use for other purposes. For example, while cameras in Clarksville initially won't ticket for speeding, several City Council members have already expressed interest in getting the "whole package," which would include speed enforcement as well.
Those who warned of the civil liberties issues with these cameras were 100% correct that they could be used to track and database the movement and associations of law abiding citizens. Why is this dangerous? Let's say one day the government does something that you don't like. Then, lawfully exercising your right to free speech and the right to petition the government for a redress of grievance, you protest it. Suddenly you have popped up on the government's radar screen. The government can then check the voluminous records they have already started keeping on Americans, such as travel and flight records.
The government can go back and go through your call logs, Internet traffic, movement logs, and other electronic traces with a fine tooth comb looking for things that woud allow them to harrass or intimidate you.
There are millions of laws on the books, many of them complex and hard for the average person to understand and follow. How many of these laws are you aware of? How many of them have you inadvertently broken? How many others exist that you don't even know about! «Read the rest of this article»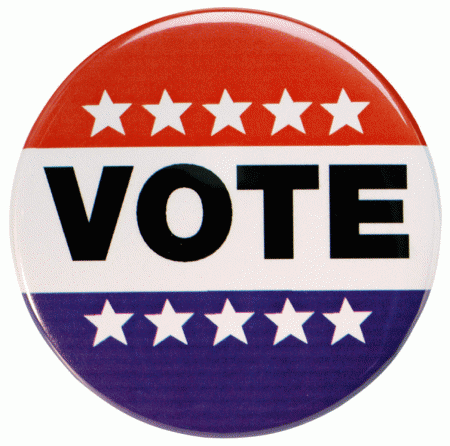 I honestly have nothing against Mr. Barnes.  I have everything against systems that select the winner of an election instead of letting the voting public make that decision.  My vote was stolen.
When the Supreme Court made the wrong decision to decide the presidential election in favor of Bush and not count the votes, I was dismayed.  My vote was stolen.  We all know the ramifications that has had over the past eight years.
1 Person, 1 Vote?
Jessica Cameron made a statement at last night's session without saying a word.  She is a veteran of the Iraq war and a strong advocate for the environment.  Last year, she was the president of the APSU's Students Organized to Advance Renewable Energy.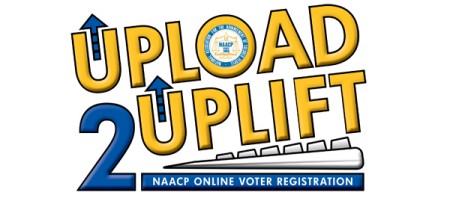 In his first week as National President of the  NAACP, and with only seven weeks to go until Election Day, Benjamin Todd Jealous has hit the ground running with a message stressing the need to register every possible voter.
"While unprecedented numbers of African Americans voted in this year's primary elections, there are still an estimated eight million unregistered. That's just too many" Jealous said.
This week the NAACP launched Upload to Uplift, the NAACP's new Online Voter Registration Initiative to leverage the powerful, viral effect of the Internet. The registration tool, available at www.naacp.org, allows visitors to register and/or upload the email addresses from their address books in any major email program, like Gmail, Yahoo, Hotmail and others, directly into the online registration system. No one else will contact your friends and family and the information will be completely confidential. «Read the rest of this article»
The Fall Quarterly Volunteer Luncheon and "Get Together" will be held on September 25th at noon at the Chapter Office, 585 South Riverside Drive, Suite L. This will be a bring your own brown bag lunch.  Red Cross volunteers are encouraged  stop by for some conversation and fellowship with the staff and your fellow volunteers.