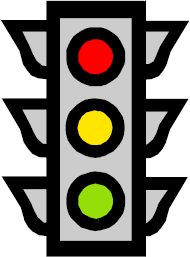 In February 2006, the City of Gallatin unveiled the Automated Camera Enforcement System. The system, known as A.C.E.S., is designed to catch drivers running red lights at intersections. Rather than relying on police officers to perform this function, the cameras automatically trigger when a driver enters an intersection after the light turns red. A police officer then reviews the tape, prints off a citation, and mails it to the owner of the vehicle that ran the light.
According to the Insurance Institute for Highway Safety, Gallatin is not alone. At least nine other communities in Tennessee, including Knoxville, Chattanooga, Germantown, Murfreesboro, and Jackson currently operate these devices.1 Other Tennessee communities considering their use include Clarksville, Morristown, Cookeville, La Follette, and Oak Ridge. Additionally, Chattanooga, Jackson, Mount Carmel, Red Bank, and Selmer have begun using speed cameras, similar devices used to capture speeding motorists.2 «Read the rest of this article»
In celebration of Banned Books Week, Clarksville Online will offer our readers articles, and Best Books lists — yes, lists — of the best in literature for both adults and children.  Have you read a banned Book? We hope so!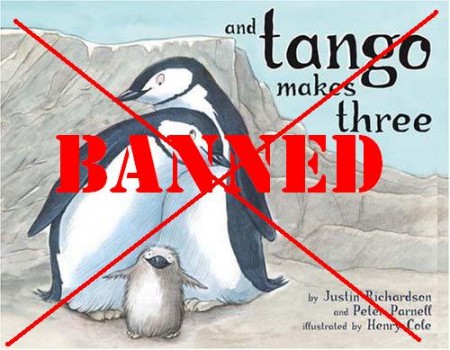 Justin Richardson and Peter Parnell's award-winning "And Tango Makes Three," a children's book about two male penguins caring for an orphaned egg, topped the list of American Library Association's (ALA) 10 Most Challenged Books of 2007. A year ago. This year's tally of challenges has three more months to go.
Three books are new to the list "Olive's Ocean," by Kevin Henkes; "The Golden Compass," by Philip Pullman; and "TTYL," by Lauren Myracle."Free access to information is a core American value that should be protected," said Judith F. Krug, director of the ALA Office for Intellectual Freedom. "Not every book is right for each reader, but an individual's interpretation of a book should not take away my right to select reading materials for my family or myself." «Read the rest of this article»
As a lead-up to the launch of the 2008 Presidential Debates, Nashville's Belmont University hosts a series of political discussions. Following is a listing of Belmont calendar events preceding the September 26 Presidential Debate.
Why Should We Vote?
Wed., September 24, 10 a.m., WHB 309
Complaints are everywhere heard bemoaning the low rate of voter turnout in the United States. Is our turnout rate really that low? Answering that question requires us to ask why, in the first place, we should vote. Join us as we ponder this with Dr. Nathan Griffith of the Department of Political Science. «Read the rest of this article»
In his most recent platform statement, Ward 8 City Council candidate David Cutting addresses issues the affect the safety and quality of life for our children.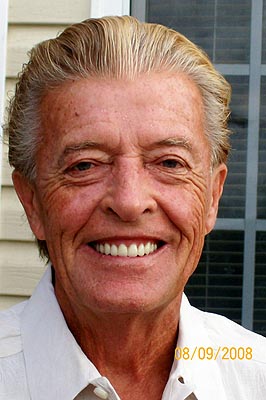 What can we do, as a city, for our most important asset, the children? If elected city councilor, I would work for the following issues, each of which will eventually be without cost to our taxpayers.
Foster Care: We need more foster care homes here in Clarksville, to keep at-risk children near their families, and to keep the state and federal monies paid to their caregivers here in Clarksville, rather than remote cities and counties. I will lobby the state to repeal the prohibition against DCS workers and their spouses being foster parents, and, if successful, will care for two foster children in my home. (Please note my wife is a DCS social worker.) I will also use my office to promote volunteerism for foster care.
Speed Bumps: The Clarksville City Council recently erred in requiring underground utilities and sidewalks in new subdivisions, at developer expense, without also requiring speed humps. We do not need the speed bumps that ruin our vehicles' alignment, but we do need the humps to enforce 20 mph speed limits designed to save our children's lives. «Read the rest of this article»
The Senate Democratic Caucus is throwing its support behind  Attorney Tim Barnes in the race for the District 22 Senator to represent Montgomery, Cheatham, and Houston Counties.
Caucus Chair  Senator Joe Haynes, in endorsing Barnes, called Barnes " a good neighbor" and offered high praise for his character and the issues to which Barnes intends to support:
"Tim is coming to Nashville to help us face the challenges before us. He's a problem solver, and he's committed to working to continue balancing the state budget without new taxes, to expanding access to education so Tennesseans of all ages can get the skills they need to be successful in today's economy, and to providing the high quality and affordable health care that everyone needs and deserves. Across this state, voters are responding to the message of common sense solutions and hard work that our candidates are taking to them." «Read the rest of this article»
James Bond's wealthy nemesis may have had an obsession with gold, but he judged, quite correctly, that if people keep putting your plans awry, that was likely their intent.
"Once is happenstance. Twice is coincidence. Three times is Enemy Action." — Auric Goldfinger, Ian Fleming's James Bond
In 1982, the same year John McCain entered the Senate, a bill was put forward that would substantially deregulate the Savings and Loan industry. The Garn-St. Germain Depository Institutions Act was an initiative of the Reagan administration, and was largely authored by lobbyists for the S&L industry — including John McCain's warm-up speaker at the convention, Fred Thompson. The official description of the bill was "An act to revitalize the housing industry by strengthening the financial stability of home mortgage lending institutions and ensuring the availability of home mortgage loans." Considering where things stand in 2008, that may sound dubious. It should. «Read the rest of this article»