Americans United for Separation of Church and State, a Church-State watchdog group, condemns religious right plan to politicize pulpits today.
Houses of worship that flagrantly violated federal tax law by taking part in a Religious Right-led effort to politicize America's pulpits today will be promptly reported to the Internal Revenue Service, says Americans United for Separation of Church and State.
The Alliance Defense Fund (ADF), a Religious Right legal group based in Arizona, is urging pastors to endorse or oppose candidates from the pulpit on Sept. 28, even though IRS regulations forbid tax-exempt groups from intervening in political campaigns. Reportedly, about 30 churches will participate.
"Taking part in this reckless stunt is a one-way ticket to loss of tax exemption," said the Rev. Barry W. Lynn, executive director of Americans United. "We'll be watching, and pastors who violate the law can expect their churches to be reported to the IRS the first thing Monday morning."
Since 1996, Americans United has sponsored Project Fair Play, an effort designed to educate religious leaders about the requirements of federal tax law. AU has filed complaints to the IRS about 85 houses of worship and religious non-profits. One church lost its tax exemption, some have been audited and others have received IRS warnings. Lynn noted that tax exemption is a privilege and it comes with certain limitations. «Read the rest of this article»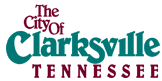 UPDATE 9.29.08: This event has been canceled.
Ward 3 City Councilor James Lewis will speak at the New Providence Outreach Center on Monday September 29, at 6:30 p.m.  The center is located at 207 Oak Street.
Lewis will also speak at The Leadership Clarksville Forum at the Economic Development Council Office on Jefferson Street  Green Bank at 4:30 on, Tuesday, September 30.
Play dates are funny things.
The morning of, maybe even the night before you set about planning what you will wear. It's kind of like when you were in high school and were going on a date with a guy, only difference is the debate over what you wear is now a little different.
As a teen you wanted to have it all together, smell nice, hair a certain way, and make- up just perfect.
As a mom on a play date, same thing, only this time you strive to not make it look like you have it all together.
You want to be approachable, right? You don't want to give the impression that Gucci and pearls are the norm for you. Or maybe that's just the impression you want to give, and if that's the case then I think someone needs to tell you
For spiritual nourishment, I attend public worship services, view given religious programs, and read uplifting literature.
A few words about uplifting literature: In my spiritual pilgrimage I am discovering my faith rekindled through reading newspapers, magazines, books (fiction and non-fiction), and The Upper Room, a daily devotional guide published by the United Methodist Church.
Today, through prayer and thought the conclusion of the Upper Room devotional energized and encouraged my faith in our Lord.
The prayer is as follows:
"All caring God, we rejoice in being your children. Help us to feel your comfort, your love, your joy, your peace, and above all, your presence.  Amen."
The thought for the day, inspired by Psalm 139:1-12, is: "God's presence is a glorious and comforting gift." «Read the rest of this article»
In the mid-1990's, I watched the craft of Joan Woodward unfold in the stage classic Arsenic and Old Lace at the Long Wharf Theater in New Haven, Connecticut. As the "bodies" emerged from the basement to make their curtain call, the guy in the red baseball hat, with the blue eyes and charming smile, was her husband, Paul Newman, for whom no credit appeared on the program. With a devilish wink and a wave, he was there, and gone again. Flanking me, my daughter and my mother, had arms outstretched, fingers pointing, "It's him. Oh my God, it's him!"
Paul Newman died Friday of cancer in his Westport home, not far from that theater of which he and his wife were so supportive. He was 83.
As a film buff and as a critic, I considered Newman one of the "gods" of the industry, exuding charm, passion,m a sense of humor, and finely honed skills in a body of work that continually placed on "best films" or "fan favorites." Not every film was great, but in Newman's case, the noteworthy outnumbered the rest, and his performances consistently enthralled viewers. «Read the rest of this article»