In the mid-1990's, I watched the craft of Joan Woodward unfold in the stage classic Arsenic and Old Lace at the Long Wharf Theater in New Haven, Connecticut. As the "bodies" emerged from the basement to make their curtain call, the guy in the red baseball hat, with the blue eyes and charming smile, was her husband, Paul Newman, for whom no credit appeared on the program. With a devilish wink and a wave, he was there, and gone again. Flanking me, my daughter and my mother, had arms outstretched, fingers pointing, "It's him. Oh my God, it's him!"
Paul Newman died Friday of cancer in his Westport home, not far from that theater of which he and his wife were so supportive. He was 83.
As a film buff and as a critic, I considered Newman one of the "gods" of the industry, exuding charm, passion,m a sense of humor, and finely honed skills in a body of work that continually placed on "best films" or "fan favorites." Not every film was great, but in Newman's case, the noteworthy outnumbered the rest, and his performances consistently enthralled viewers.
I was a child when Newman first hit the silver screen in films such as Cat on a Hot Tin Roof, Exodus, The Hustler, Cool Hand Luke, becoming a fan only when I saw Butch Cassidy and the Sundance Kid (a film revisited dozens of times since). In Butch he paired with Robert Redford, playing the western outlaws on the run. I backtracked and began ferreting out his older films, while making sure I didn't miss the new ones, films such as The Sting and The Verdict. It took more than thirty years of acting in film and his eighth Oscar nod for Newman to walk off with that Golden Oscar, in this case for The Color of Money, a sequel to the much earlier The Hustler. he later won the Motion Picture Academy's Jean Hersholt Humanitarian Award.
Newman, who married Joan Woodward in 1958, built a Hollywood career in the public eye without ever sacrificing his personal life on the altar of celebrity. He and Joan had five children, and lived a quiet and comfortable life in their Westport home, away from movieland  paparazzi and celebrity mania.
He was politically active, hitting the campaign trail for Eugene McCarthy's 1968 presidential bid, and made the R9chard Nixon "enemy" list, something he felt was his "highest single honor."
A side effect of his leading role in the film Winning spurred an interest actively pursued in racing, and participation in the 24 hour Daytona; he continued racing until three years ago.
In the early 1980s, Newman and friend A.E. Hitchner founded Newman's Own, producer of everything from pasta sauces to cookies to salad dressings, the latter product out-grossing his later-in-life films. Proceeds, over $200 million to date, from these products are funneled into Newman's Hole in the Wall Camps (name derived from Butch Cassidy's Hole in the Wall gang). The camps, 11 worldwide, benefit gravely ill children at no cost to their families and are considered his "legacy."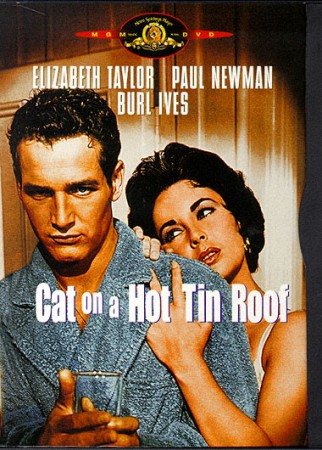 Newman made his Broadway debut in William Inge's 1953 play Picnic and the next year made his first Hollywood film, The Silver Chalice, a box-office bomb. He then played  boxer Rocky Graziano in Somebody Up There Likes Me (1956),  followed by The Long, Hot Summer (1958) opposite his soon-to-be wife, Woodward; Cat on a Hot Tin Roof (1958) with Elizabeth Taylor;  The Young Philadelphians (1959).
The 60's brought films including  Exodus (1960), The Hustler (1961), Sweet Bird of Youth (1962), Hud (1963), Harper (1966), Hombre (1967), and Cool Hand Luke (1967). He then focused his efforts behind the camera in Rachel, Rachel (1968), starring his wife. Then came  Butch Cassidy and the Sundance Kid (1969) and The Sting (1973) teamed Newman with co-star Robert Redford and director George Roy Hill.
The saga continued with the Irwin Allen disaster pic The Towering Inferno (1974). Newman's then hit a professional roadbump in a dearth of good movies, and a personal tragedy with the loss of his son.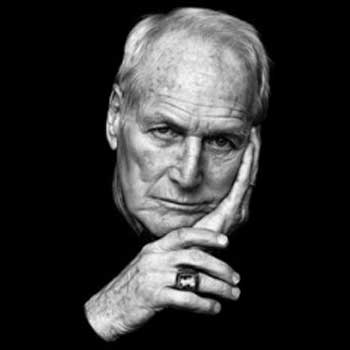 His film career was resurrected with The Verdict (1982), a film in which he played a dissipated hard luck attorney with a gritty persona. The Color of Money brought success and the Oscar. In later roles, Mr. and Mrs. Bridge, Nobody's Fool,  Road to Perdition, and Message in a Bottle, Newman played roles befitting his aged, and did so with a smooth style and a sense of grace, even when the characters were less than noble. He made them resonate.
Newman, who was married to Jackie Witt from 1949 to 1957, is survived by his wife, Joanne Woodward, and five children.