Today our U.S. Representatives voted not to approve a $700 million bail-out for Wall Street and Corporate America, responding in part to a backlash of newly energized American "Joe Average" angry over executive pay, the mortgage crisis, and rocketing debt (personal and Iraq war-related). The time to start worrying, though, began when the balanced budget of the Clinton era was sacrificed on the altar of political expediency and oil profits in the post-911 panic.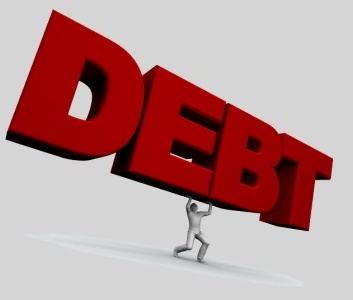 Like many Americans, I've been following the financial roller coaster ride that is Wall Street and the American financial system, though I may have been following it longer than most. Years, in fact.
In recent weeks I've corresponded with a New England friend who, after years of fiscal nonchalance and escalating debt decided to straighten up and become fiscally responsible. It took him five years or so to pay down all his debt, establish a fiscal net worth in savings and investments — and keep it that way. He's the first to admit "it's not easy."
The first rule of thumb, he says, is pay down your debt. The second rule of thumb is "if you can't pay for it, don't buy it." It doesn't get more straightforward than that, unless you live in a culture like ours in which you are primed to consume beyond your means. Keep up with the Joneses until you both sink. It's been the American way for some time now. «Read the rest of this article»
Church-State watchdog group criticizes religious right lawyers for luring congregations into intentional violation of federal tax law
Americans United for Separation of Church and State today filed complaints with the Internal Revenue Service about six churches whose pastors endorsed candidates from the pulpit during a mass defiance of federal tax law last Sunday.
The Alliance Defense Fund (ADF), a Religious Right legal group in Scottsdale, Ariz., urged pastors to defy federal tax law by endorsing or opposing candidates during a so-called "Pulpit Freedom Sunday" Sept. 28. Under the IRS Code, churches and other 501(c)(3) tax-exempt groups may not intervene in elections.
"These pastors flagrantly violated the law and now must deal with the consequences. This is one of the most appalling Religious Right gambits I've ever seen. Church leaders are supposed to tend to Americans' spiritual needs, not behave like partisan political hacks. I urge the IRS to act swiftly in these cases." ~~ Rev. Barry W. Lynn, executive director of Americans United.
Lynn also scored the ministers who took part in the ADF gambit. «Read the rest of this article»