Ford keeps her building and gets more land; conflict settled through private negotiation, not government force
Arlington, Va.— Eminent domain will not be used against Nashville music entrepreneur Joy Ford in a hotly contested battle about the abuse of government for a developer's private gain.  In an agreement signed Tuesday night, September 30, Ford, who has fought eminent domain since June of this year, keeps both her building and obtains more land adjacent to her building along Nashville's storied Music Row while agreeing to give up land behind her office.
"This agreement is a magnificent victory for Joy Ford and all Tennessee home and small business owners," said Scott Bullock, senior attorney with the Institute for Justice, which represented Ford and fights eminent domain abuse nationwide.  "By challenging eminent domain abuse, Joy Ford obtained a landmark agreement where she keeps her building and gets more and better land next to it." «Read the rest of this article»
Governor Phil Bredesen, Senators Thelma Harper and Beverly Marrero, Senate candidate Bob Tuke and a who's who of state and local legislators gathered in Nashville Monday to endorse Senate District 22 candidate Tim Barnes in his election bid. Barnes will be opposed by write-in candidate and incumbent, Senator Rosalind Kurita.
Barnes lost the primary by 19 votes but that election race was voided after a hearing on election law violations by the State Democratic Executive Committee, which then ruled that the decision between both candidates would be placed in the hands of the Houston, Stewart and Montgomery County Democratic executive committees, which chose Barnes 61-4. «Read the rest of this article»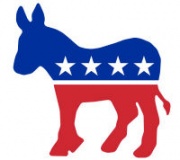 Folks from several middle and western Tennessee counties gathered at the Dover home of Jim and Nan Robertson for a "house party" and fundraiser in support of the presidential bid of Senator Barrack Obama. The late afternoon event filled their home and garden with friends, local candidates, and legislators, all ready to voice their support for Senator Obama.
District 75 Rep. Willie Butch Borchert addressed the crowd, urging his constituency to support change in government by voting Democratic and "supporting Obama," adding that the McCain/Palin Republican ticket would be a vote for more of the same "Bush administration" politics.
35 days and counting until Election Day!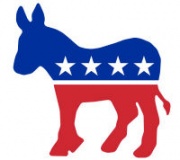 The Montgomery County Democratic Party and Clarksville for Obama encourage everyone age 18 and up to register to vote and to encourage their friends to register, by either going to the Election Commission of on Pageant Lane or by registering online  at www.ClarksvilleForObama.com .
The last day to register to be eligible to vote in the general election is OCT. 6th.
The MCDP and Clarksville for Obama are also seeking volunteers to work in the Madison Street office. if you are interested, please call 552-5523. «Read the rest of this article»