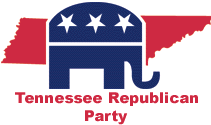 As the USA enters the home stretch of the presidential campaign, the Montgomery County Republican Party has a variety of McCain/Palin yard signs, bumper stickers and buttons available at their headquarters at 1820 B Madison Street, in Clarksville. A spokesperson for the party said the local headquarters also carries campaign hats, and T-shirts for McCain/Palin as well as Women for Palin.
Halfway through the four debates of this campaign, which overlaps the largest fiscal crisis in the country since the Great Depression, the campaigns are heating up, readying for the remaining two debates:
October 7: Presidential Debate  at Belmont University in Nashville, moderated by NBC's Tom Brokaw
October 15: Presidential Debate at Hofstra University in Hempstead, New York, moderated by CBS's Bob Schieffer
The Republican headquarters is open Monday through Friday from 9 a.m. to 7 p.m, and Saturdays from 9 a.m. to 3 p.m. The office is closed on Sunday. To contact the Republican Party, call 931-647-4477.
The statistics showing the extent of hunger in the United States are grim but, worse yet, the faces behind those statistics are often not visible to us. If we don't feed our neighbors the cost to our community is great.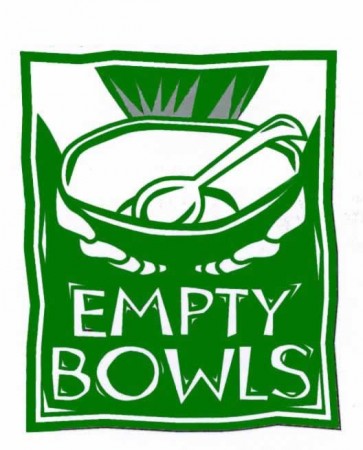 Did you know that:
Every day in Clarksville more than 225 persons rely on local hunger relief agencies for a noon meal.
More than 200 persons rely on local congregations for their Sunday Lunch!
Hundreds of children in our schools rely on the F.U.E.L program for food on week-ends.
Hundreds of families visit local churches for food donations every month.
Several local organizations have joined hands to raise awareness and funds to feed our neighbors. Empty Bowls 2009 is scheduled to be held on February 12, 2009 with all proceeds benefiting local food banks and feeding agencies.    Empty Bowls is a nationally recognized event to help eliminate hunger and raise public awareness of hunger problems in communities across the U.S. and around the world. «Read the rest of this article»
The Joe Biden/Sarah Palin debate is over and history. The verdict: Biden held his own, scored particularly well in areas of foreign policy, and, I believe, won the debate. Palin, after a spate of blundered interviews and disingenuous flubbed questions from "Katie" (Couric) and "Charlie" (Gibson), did better than expected but still managed at best a break even score, up from her previous level — which was sounding ridiculous.
Watching the man/woman voter scrolling scoreboard at the bottom of the TV screen, a tally of sorts based on Ohio voters, both candidates managed to find sharp and prolonged spikes of interest, catching the attention of listeners not by political affiliation but rather by the issues that were being discussed. What were those topics: the economy, the war in Iraq and Afghanistan, the economy, the economy and the economy. The Economy encompassed middle class tax relief, health care/insurance, jobs, gas prices, and the high cost of higher education. «Read the rest of this article»