Free event features hundreds of award-winning authors including Wroblewski, Alexie, Bragg and Maraniss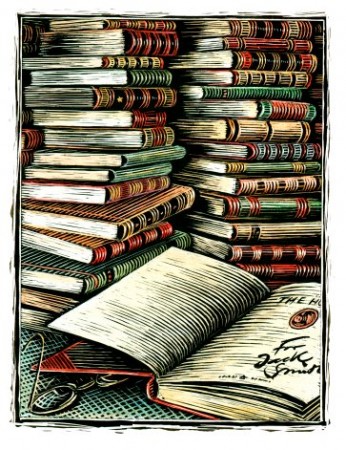 NASHVILLE – The Southern Festival of Books is just two weeks away and organizers are gearing up to welcome more than 20,000 patrons and an all-star lineup of authors, cooks and musicians this October 10-12, on Nashville's War Memorial Plaza.
From beloved authors and first-timers, to former U.S. Congressmen and Pulitzer Prize winners, the 20-year old festival features more than 200 authors from around the nation and in every genre for interactive presentations, readings, panel discussions and book signings.
You can even hear from David Wroblewski, the author of the Oprah's Book Club pick, The Story of Edgar Sawtelle, from Noon-1 p.m. on Sunday, Oct. 12 at War Memorial Auditorium (no advance reservations required, first come – first served seating). A free book signing follows the reading.
A handful of this year's writers and works include:
Sherman Alexie, The Absolutely True Diary of a Part-time Indian
Rick Bragg, The Prince of Frogtown
Stephen L. Carter, Palace Council
Tony Earley, The Blue Star
Clyde Edgerton, The Bible Salesman
Bill Ivey, Arts, Inc
Ben Jones, Redneck Boy in the Promised Land
Billie Letts, Made in the U.S.A.
David Maraniss, Rome 1960: The Olympics that Changed the World
Honor Moore, The Bishop's Daughter: A Memoir
Susan Orlean, Lazy Little Loafers ­
Ann Patchett, Run
Richard Price, Lush Life
Elizabeth Strout, Olive Kitteridge
Mark Winegardner, The Godfather Returns
This Festival also boasts an impressive lineup of children's and young adult authors including Alexie, Orlean, Helen Hemphill, Susan McBride, William Sleator, Susan Vaught and Charles Ghigna. View the full children's and YA schedule here: www.humanitiestennessee.org/festival/children.php.
More than a dozen local and regional songwriters including Les Kerr, Satan and Adam, Suzanne McDermott, Tommy Womack and Davis Raines will perform live as featured acts on Southern Festival of Books Café Music Stage, sponsored by the Tennessee Arts Commission.
Get your fill at the live cooking stage hosted by Nashville's own Saucy Sisters, Barbara Nowak and Beverly Wichman, and featuring regional and local cookbook authors and chefs including Julia Reed, Rick Rodgers and Kay West. There will also be plenty of local food vendors on hand including Provence Breads and Café, Mas Tacos, Por Favor, Fleur De Lis, Dee's Q and Bolton's Spicy Chicken and Fish.
The Southern Festival of Books is presented by Humanities Tennessee, a non-profit organization that promotes humanities education across Tennessee. The Festival is proudly sponsored by the National Endowment for Humanities, the Metro Nashville Arts Commission, Ingram, Tennessee Arts Commission, the Frist Foundation, Davis Kidd Booksellers and Vanderbilt University. View the full Southern Festival of Books event schedule at http://humanitiestennessee.org/festival/sessions.php
Follow us on Twitter: www.twitter.com/sofestofbooks.