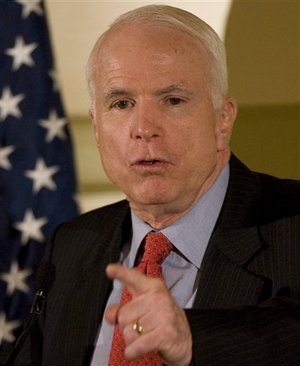 The Montgomery County Democratic Party will host the third and final debate watch party at MCDP headquarters, 534 Madison Street,  on Wednesday, October 15 at 8 p.m. (CST).  Refreshments will be served.
The first debate, held in St. Louis, Missouri, gave an edge to Senator Obama, while the second debate, deemed "lackluster" by viewers and political pundits alike, nonetheless also gave Obama an edge.
The global fiscal crisis underwent a volcanic eruption in the intervening week and has given both candidates new urgency when it comes to calming voter fears and offering a strong economic platform rather than feinting off accusatory blows and personal attacks. The American public wants a steadfast candidate with a solid plan to resurrect the US economy, keep jobs afloat and keep enough money coming in to pay bills and mortgages, and put food on the table.
For additional information call 931-552-5523.