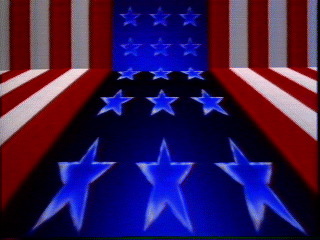 Here is some guidance to help ensure your voting experience is as positive as possible. Tennessee election regulations prohibit some types of activity and actions at the polling place. First-time voters must also confirm their registration. The Election Commission can provide more details, call 931-648-5707.
Voter registration is now closed for the November 4th Presidential and General Election. Registration rolls have seen a massive increase in registered voters. Many of these registrations are for first-time voters. Many senior citizens are included in these new registrations as well. This is a good sign of renewed citizen interest in the voting process.
First-time voters who registered by mail must provide simple identification confirmation. Any one of the following will be accepted: a current voter registration card, a current Tennessee Driver's License or a photo ID with the voter's name and signature. If the voter has NONE of the above items, he/she will still be able to vote if they have any combination of one item from each of the two separate lists below.
COLUMN A PLUS COLUMN B
COLUMN A
Show ANY ONE of the following:
Current & valid photo I.D. of any kind, either government- issued or private, not containing a voter's signature
Current utility bill
Bank statement
Government check
Paycheck
ANY OTHER government document(s) that show the voter's NAME and ADDRESS.
PLUS
COLUMN B
Show ANY document with the voter's NAME and SIGNATURE (Examples: Social security card, credit card with a signature, any other document which has the voter's name and signature.)
SIGN an official AFFIDAVIT OF IDENTITY form provided by the polling place officials (does not require a notary).
Note: The requirements described above apply ONLY to FIRST TIME VOTERS WHO REGISTERED BY MAIL.

All other persons who registered to vote in person or have voted before must only present evidence of their signature or sign an Affidavit of Identity.

Unauthorized campaign signage: Voters are reminded that they can not wear any campaign promotion items at the polling site. T-shirts, campaign buttons, pins, stickers, hats, caps and signs are not permitted within the restricted boundary of the voting precinct. This includes car bumper stickers as well. All such marked vehicles must park outside of the restricted zone at every voting site. There is NO exclusion for handicapped/disabled operated vehicles.