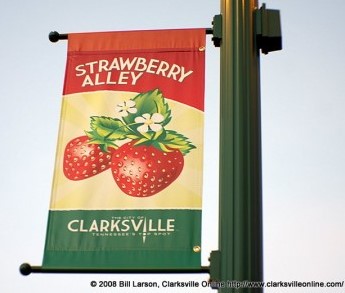 The City of Clarksville will host Jammin' in the Alley, a free concert on Strawberry Alley October 17 from 6 p.m. to 9 p.m.  The Beagles are scheduled to perform and restaurants with entrances on Strawberry Alley will offer outdoor dining. Concert admission is free and the event is open to the public.
Street closures starting at 1 p.m. Friday: Strawberry Alley will be closed from John's Cleaners to 1st Street. 1st Street will be closed to through traffic in front of City Hall.  US Bank's drive through and City Hall parking lots will be accessible.
For more information, please call 645-7444.