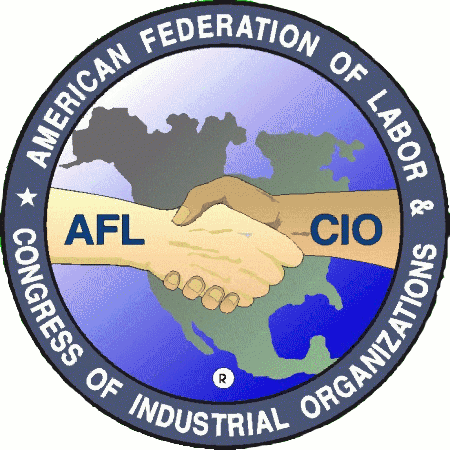 Sen. John McCain, meet Joe the plumber. Unlike Samuel Wurzelbacher, Joe's given name is…Joe.
And, unlike Wurzelbacher, he's a licensed plumber.
Joe Moenck, a plumber in Zumbrota, Minn., is a member of Plumbers and Pipe Fitters (UA) Local 6—which, like all building and construction trades unions, has high professional standards for its members—such as making sure they hold a license to practice their craft. «Read the rest of this article»
In the United Methodist parishes I served near Fort Leonard Hood, Missouri, we had congregations of good people where the majority were over 65 years of age.

I still cherish and remember fondly these dedicated people. They included Luther and Beth, retired medical doctors from South Africa; and  Mary, the 30-year church treasurer and retired school teacher who chose to remain single but assisted nieces and nephews with college expenses. They include Ida, who lived in HUD housing and at the age of 80 passed on. She was a source of sunshine though "as poor as Job's turkey." Upon her demise, she deeded to the church her one source of passing the time: a record player and a set of 78 rpm records. «Read the rest of this article»
I know you've all been volunteering tons of time for a long, long time now.  But, I just read something from Barack Obama that I think we should all take to heart!
"Don't underestimate the capacity of Democrats to snatch defeat from the jaws of victory …  I want everybody running scared. Over the next 18 days, other than your family and your job, I want you to make a decision that there is nothing more important than bringing about this change that we need." — Barack Obama «Read the rest of this article»
Dancing' in the Streets. Rock and roll all night…
That was downtown Clarksville Friday evening as The Beagles took to the stage  for a rousing outdoor concert at Strawberry Alley. With the road  closed to traffic, downtown eateries were able to set tables in the roadway and serve food and beverages as the music played. The concert, which began at 6 p.m., initially attracted a very small crowd, but as the music revved up, it drew in more and more people until "Jammin in the Alley" became a packed house.
The Beagles, with their covers of everything from the Beatles to Dion to Janis Joplin, were spectacular, a perfect fit for this outdoors venue, which was test run of a 2009 Jammin' in the Alley concert series to be held on the third Friday of each month, starting in May and ending in September. It is a create way to breathe new life into the downtown area. «Read the rest of this article»