The 6th U.S. Circuit Court of Appeals today rejected Rosalind Kurita's claim that the Democratic nomination for the state Senate is her own "Property" — "Property" that belongs to her. Instead, the high court vindicated Tim Barnes' position that the state Senate seat is a public trust — a trust he "reveres and will honor — and will not take for granted."
The Appeals Court is the second Federal Court in the last 10 days to reject Ms. Kurita's claim.
Barnes called Ms. Kurita's assertion that she owns a position on the ballot "an insult to voters and all constituents" in the 22nd District, which includes Cheatham, Houston and Montgomery counties. «Read the rest of this article»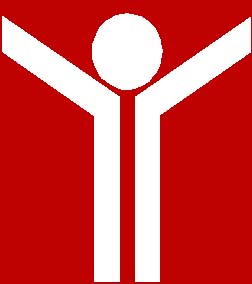 The Montgomery County Disproportionate Minority Contact (DMC) Task Force will sponsor a juvenile justice community forum on Monday, October 27th, at the Montgomery County Public Library from 6:00 – 8:00 p.m..
FACT: 3 out of every 5 kids are in the Juvenile Justice system.
Why are so many of our youths getting into trouble?
Is your child taking drugs?
Are you concerned about gang problems?
Are you a single parent that needs help? «Read the rest of this article»
Ila Clements will appear at Hastings Books, 1600 Fort Campbell Boulevard, on Saturday, October 25, from 1-4 p.m. for a signing of her new book, The Lady Lobscouster. Clements, formerly of Clarksville and a Leaf-Chronicle journalist in the 1970s, was a finalist in an Amazon.com sponsored competition and recalls her years spent as a professional fisherman. Signed copies are priced at $15.
In describing the book, an online sales point reads:
"A rainy night in the Florida Keys changed Selma's life forever. Slipping out of bed to go and check on their boat, Selma's husband, Ware, never returns. Finding his bloodied body a few hours later, she seeks answers. Trying to continue their lobster fishing business alone, Selma becomes embroiled in a poaching scheme, in the transporting of illegal Cubans to US waters, and with the CIA. «Read the rest of this article»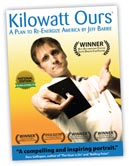 Depressed about Global Warming? Using amusing and inspiring stories Kilowatt Ours teaches how you can personally make this a greener world.  This 2008 updated version of Kilowatt Ours will be broadcast on Nashville Public Television, NPT Channel 8, on Friday, October 24 at 7:00 pm.
Kilowatt Ours provides simple, practical, affordable solutions to America's energy crisis and shows how we can save electricity, save money and make a difference for ourselves and the planet. It is unique in that it is a solutions-oriented look at one of America's most pressing environmental challenges. Yes, this film has solutions for us; it is not "this is too depressing" and it is not "this problem is too big".  «Read the rest of this article»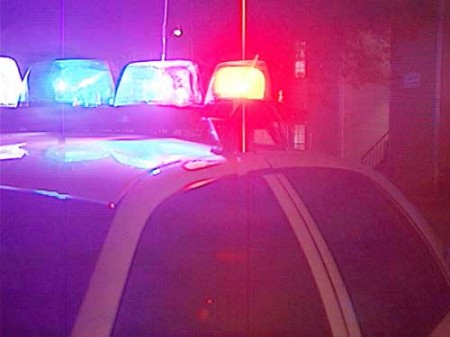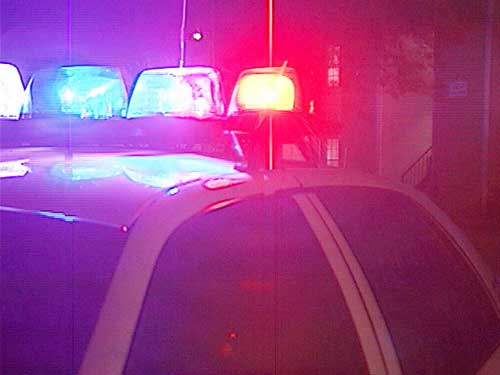 The Clarksville Police Department will be performing saturation patrols (partially funded by the Governor's Highway Safety Office) throughout the City of Clarksville on October 24 and 25, 2008 between 10 p.m. and 4 a.m.. The primary purpose of the saturation patrols is to detect and apprehend impaired drivers through aggressive traffic enforcement.
The CPD, in conjunction with the Montgomery County Sheriff's Office, will also be conducting a Sobriety Checkpoint and saturation patrols on Ft Campbell Blvd (partially funded by the Governor's Highway Safety Office) October 31, from 11 p.m. to 1 a.m.. After completion of the checkpoint, Clarksville Police Department will have additional personnel performing saturation patrols throughout the city until 4 a.m..  «Read the rest of this article»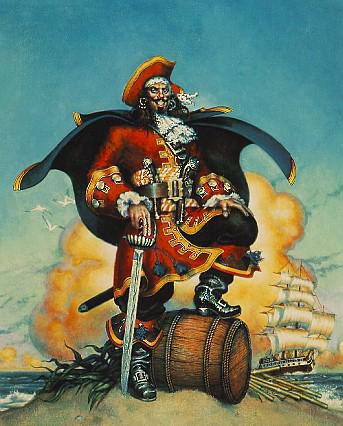 Avast! Yo-ho! A different kind of Halloween celebration will take place at the Morgan University Center Plaza at  Austin Peay State University Sunday, October 26, from 4-7 p.m.,  when the Student Government Association sponsors G.H.O.S.T., an annual spooky day event where area children are encouraged to don their costumes and visit organization-sponsored booths for some non-traditional treats without the tricks. This year's event has a pirate theme, so be prepared from swash-buckling fun and games.
Halloween treats come in the form of books. The APSU Women's Club will be near the Phi Kappa Phi table, the best table every year at passing out books for children in the community.  The APSU Women's Club will be passing out bookmarks to accompany these books. «Read the rest of this article»
This is David Cutting's fourth and final campaign statement. Cutting is a candidate for City Council in Ward 8. Candidates are allowed four issue-based statements prior to the Nov. 4 election.
Normally we look to experience as the reason for retaining an incumbent in our local government. However, we must exercise our right to review the accomplishments within his tenure.
In Clarksville City Council's Ward 8, the incumbent fails to justify re-election.
He talks of his monthly town hall meetings. However, he holds them in a remote area of the ward, inconvenient to most residents. The local newspaper publicized the meetings, but he did not even attend the last two.
He talks of returning phone messages, but does not return e-mails, even ones with concerns about a subject as serious as absence of tornado sirens. As tornado activity increases in our area, most residents have no warning of impending catastrophe. «Read the rest of this article»