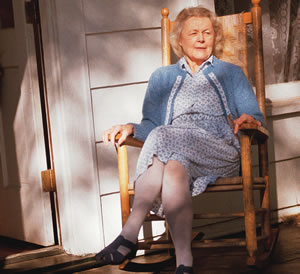 This is the second of three articles on the issues of retirement.
In the Ozarks of Missouri,my grandparents never got to retire, nor did I ever hear them discuss it. The dream of sitting on the front porch in a rocking chair with their dog at their feet was always a serene unrealized thought. Because of their hard-scrabbled living on a small farm, they never had enough money to retire. From sun-up to sundown they collected the eggs, milked the cows, worked for neighbors for 50 cents a day. washed their laundry by hand on a washboard, cooked, and did numerous other chores that occupied their time but brought little cash to show for that strenuous effort to survive.There was no retirement for them. «Read the rest of this article»
Politics got ugly in Clarksville Saturday, October 25, as at least one McCain/Palin campaigner chose to take the low road, politicking curbside at Veteran's Plaza Election near the Election Commission office where hundreds of people arrived to vote between 8 a.m. and noon.
One male Caucasian McCain/Palin campaigner donned an Obama Halloween mask, of and by itself not a big deal, but then attached a hand-printed cardboard "Hamas for Obama" sign perpetrating a lie and creating an implication of terrorist ties to presidential candidate Sen. Barack Obama. On the flip side of the sign are the words "Honk for Socialism NoBama."
Debating the issues, building an case for a candidate rooted in facts, is one thing. This kind of ill-informed misinformation and dis-information starts with the word "stupid," meanders into "childish," and continues with "dangerous" and "malicious." Where it ends remains a question mark. «Read the rest of this article»