Even though this tragic story happened in New England, its subject gives parents, all those who work or connect with our children, and all those who see guns as a game rather than a weapon of war, something to think about. This could happen anywhere. This could happen here.
What were they thinking?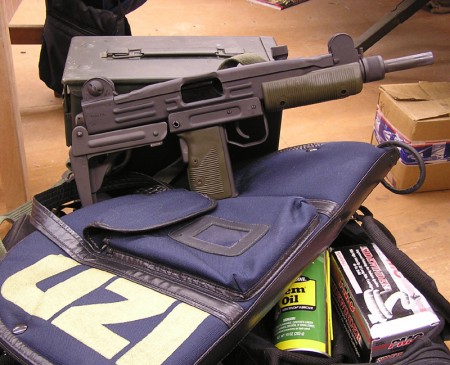 Every time I think I've heard it all, I find that I haven't. This newest jolt came in the form tragedy as an eight-year-old Connecticut boy died Sunday afternoon while participating in a machine gun shoot. You read that right: a machine gun shoot. A game. A contest of sorts. Supervised by gun instructors. At a sportsman's club. The child "lost control" of the 9 mm Micro Uzi machine gun he was shooting; the force of the gun caused it to travel up and back, resulting in a single fatal gunshot wound to the boy's head even as his father was recording the event on camera. The boy's father accompanied his son in the ambulance; the boy later died at Baystate Medical Center in Springfield, Massachusetts. Charles Bizilj, the father, is  director of emergency medicine at Johnson Memorial Hospital in Stafford, Connecticut.
I repeat: What were they thinking? «Read the rest of this article»