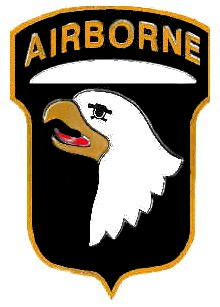 FORT CAMPBELL, KY–  On Thursday, October 30, a military family member reported two men pretending to be a casualty notification officer and chaplain visited her home and falsely notified her that her deployed Soldier had been killed.
The man impersonating the notification officer was wearing a Class A "dress green" uniform and the other was wearing civilian clergy attire.
There have been a few incidents of this nature in the past two months involving family members living off post, but Thursday's incident occurred on post. The spouse did not allow the pair into her home and when they left contacted the Family Readiness Support Assistant and Rear Detachment Commander to confirm the information. The command let her know her spouse is still alive and worked to put him in contact with her as soon as possible. Military police were notified and a police report was taken at the scene. «Read the rest of this article»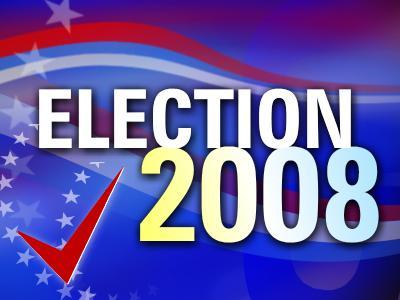 Voter apathy that permeated the local Primary election in August has dissipated. It's gone with the winds of change —  winds of change that brought the early voting tally to a whopping 40% of the registered voters in Montgomery County. You read that right: 40% of the county's registered voters have already cast a ballot for their candidate of choice.
The maze of traffic and long lines at the Montgomery County Election Commission Office on October 30, the last day of the early voting period, resulted in 3,328 people casting votes in person, with another 125 mail-in votes counted. The total votes cast on October 30: 3353. In one day.
Early voting began October 15 with 1775 voters turning out at the polls and a wait of about 15 minutes to actually cast your vote, given that six people inside the Election Commission were signing in registered voters. «Read the rest of this article»
APSU's Department of Music annual Halloween music showcase was filled with a delightful world tour and musical tributes. Halloween costumes of all ilks festooned the ensemble members. Percussion instruments were definitely the focus of the evening.
The annual APSU Percussion Ensemble Halloween Concert lived up to its reputation as a lively music entertainment value for young and not-so young. From drums and human percussion to oboes and xylophones and tambourines, to wooden blocks and ceramic bowls, sounds were produced by means both wondrous and extraordinary. «Read the rest of this article»
Mass hysteria. Alien invasion.  The radio broadcast that terrorized a nation.
The 1938 Mercury Theatre broadcast of H.G. Well's classic sci-fi thriller, The War of the Worlds, will be recreated tonight and Saturday night, (Oct. 31-Nov. 1), at 8 p.m.  in "the other space" at the Roxy Regional Theatre. Admission is $10.
Pop Watch Blog says:
"Seventy years ago today (Oct 30, 1938), a 21-year-old Orson Welles, along with his Mercury Theater players, gathered at New York City's CBS studios to perform a one-hour radio play—an adaptation of H.G. Wells' War of the Worlds. Panic would ensue—though much of it was probably blown a wee bit out of proportion by newspapermen unhappy with radio's increasing dominance—and mass media would never be the same. It's easy to say that we were a younger, more naive society in 1938 and it was cake for Welles to convince six million listeners than Martians really were invading Earth, starting with Grover's Mill, NJ." «Read the rest of this article»
Clarksville Online was given an exclusive interview with State Senate District 22 Democratic Party candidate Tim Barnes. Presented here are the candidate's thoughts and perspectives for your perusal. Barnes, a Clarksville attorney, specializes in adoption and family law, is married and has three children.
With the misleading mailings and advertisements leading up to the primary and controversy surrounding the August 7th primary and its subsequent invalidation, a groundswell of misinformed comments and sentiment permeates the political air of the general election vote. In an interest to allow voters a better understanding of the candidate, the following questions were posed for his response. Barnes' responses are transcribed here in full.
Women's Rights:
COL: Since Tennessee is a state which has measures in place to protect to a woman's right of choice, would you support any efforts to further restrict or loosen present controls on life choice?
Barnes: "I am always very protective of any constitutional rights. I would have to look very carefully at any proposal that would affect any of those constitutional rights. Although, personally, I have problems with abortions. I hate to see them. I'm an adoption attorney and I wish there were more adoptions. But, I also have to recognize that it's not my body. It's not me making that choice and it's a moral decision. It is for the individual woman to make that decision, hopefully after much thought and prayer. I think we need to steer away from limiting any constitutional rights and work to reduce the numbers of abortions based on financial considerations by improving the economic opportunities for single parents. The minimum wage should be increased and all state and local officials need to work together on a comprehensive plan to attract better paying jobs." «Read the rest of this article»
A number of faculty, staff and students at Austin Peay State University recently have brought recognition to the University through their professional, scholarly and personal development activities.
Dr. Becky J. Starnes, associate professor of public management, has an article published in the Oct. 8 Education Supplement of the PA Times, titled "Applying GIS technology in public administration education." The article explains a pilot study, conducted with the APSU GIS Center, to implement GIS technology in public management research and urban planning courses. Starnes is assigned to the APSU School of Technology and Public Management, Department of Public Management and Criminal Justice/Homeland Security. «Read the rest of this article»