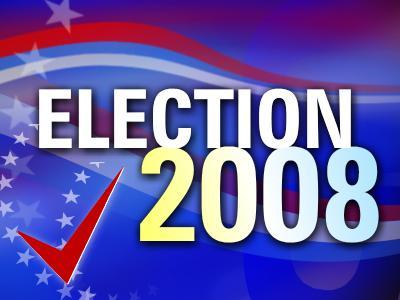 The historical unprecedented election for a president has been a marvelous exercise in citizen's participation. If it is true that only 11% of registered voters cast a vote in the last local (primary) election and more votes were cast for an American Idol than for President Bush four years ago, there is cause to celebrate the massive interest in this election.
The McCain ticket is not the leading reason for this excitement, although it has added plenty of sparks to the race. There is an ironic twist to consider. The Democratic candidate was born in America. Born of parents, who at one point in American history would have been jailed in the South for crossing the color line. His political journey, through many adversities to stop him, has brought him to the threshold of the presidency.
At some place I read, maybe the poet Langston Hughes who wrote, "America never was America to me, but this I swear, America will be." At 76 years old and have experienced the legal restriction that denied me the vote, I have voted in every election since registered. I believe the excitement in this election is Barack Obama whose appeal has been beyond the color line. I have always said that if the minorities once voted 80% it would cure America of voter apathy. Dr King once said, "Negroes in the South couldn't vote and Negroes in the North had nothing to vote for." The excitement is hope….hope in America…that America will be.
"Things are moving so fast in race relations, a Negro could be president in 40 years… Prejudice exists and probably will continue to but we have  tried to make progress and we are making progress. We are not going to accept the status quo." – Bobby Kennedy, Alabama, 1968
We are watched by countries around the world…countries we have sent independent observers to make sure their election were fair. Claims of registration fraud, gimmicks to discourage voters, broken machines, inadequate number of poll workers causing longer lines leads to a national problem. Difference in state elections laws and the problems experienced in Florida and Ohio four years ago suggest national elections require guidelines and supervision by the federal government rather than states. The Supreme Court ruled on the election of President George W. Bush. Signs suggest the highest court may be again involved in the presidential election for the President of the United States of America.
About the author: To God Be the Glory: Pastor Jerry G. Jerkins, guest commentator, is the driving force of Jerry Jerkins Ministries of Clarksville, Tennessee.