Nashville TN: The Tennessee House Republican Caucus made history last night as Republican victories in legislative races across the state gave the caucus the majority of the state House for the first time in nearly 150 years. Leader Jason Mumpower (R-Bristol) stood with leaders and newly elected members on Wednesday to announce the historical wins and introduce the ten new Republican representatives.
"Today is a historic day in the state of Tennessee. Our candidates earned the votes of Tennesseans, and took nothing for granted. We are extremely grateful to the voters of Tennessee for giving us the chance to lead, and we would like to thank all of the hardworking volunteers for their contribution to this historic moment." ~~  Jason Mumpower «Read the rest of this article»
Active citizenship was shown to be in full force with the November General Election. Early voting totals revealed that fully forty percent of registered Montgomery County voters had cast their ballot by October 30th. Quite commendable numbers. Yet there was more to come.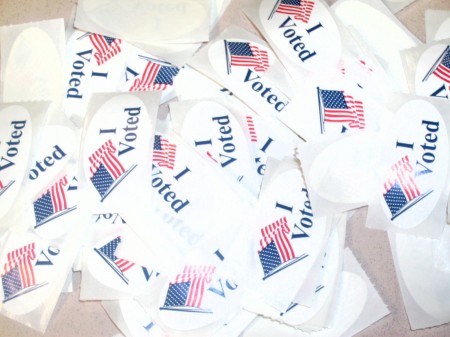 Final figures show that an additional 23% percent of the electorate went to the polls on November 4th. Yes, indeed! Sixty-three percent of Montgomery County's registered voters participated in this general election.
People took their responsibility of active citizenship to heart and made themselves aware of the issues, their concerns and gave serious study of the candidates and judged them accordingly. This is a momentous accomplishment. One of the primary pillars of American democracy was reaffirmed in Montgomery County, Tennessee. An active and engaged citizenry is necessary for the earnest governance of the people's business. It is hoped that this new sense of concern and involvement will continue on into 2010 and and 2012. There is much work ahead for us all. Let's be about getting it done. Because, now you see, "Yes, WE Can!"
Friends,
Who among us is not at a loss for words? Tears pour out. Tears of joy. Tears of relief. A stunning, whopping landslide of hope in a time of deep despair.
In a nation that was founded on genocide and then built on the backs of slaves, it was an unexpected moment, shocking in its simplicity: Barack Obama, a good man, a black man, said he would bring change to Washington, and the majority of the country liked that idea. The racists were present throughout the campaign and in the voting booth. But they are no longer the majority, and we will see their flame of hate fizzle out in our lifetime. «Read the rest of this article»
A Personal Commentary
Watching the election returns last night as history was being made in Tennessee State Senate District 22 and the national race for president, I was mindful of my unique position as a witness to change.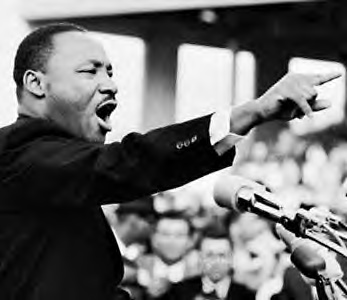 I was keenly mindful that at the age of thirteen, my father and mother had insisted that I go to Washington, D.C. for the March on Washington in 1963. It was the first time I had ever traveled away from Charleston, and doing so myself was intimidating. Hearing all the speeches made that day astounded me. However, Dr. King's address calling the nation to acknowledge its debt to America's Creed was absolutely mesmerizing. Tonight, just short of six months since my father passed away, I witnessed an achievement of Dr. King's Dream for this nation in which I know he would have rejoiced. My heart literally filled my chest in amazement, stunned and nearly in shock, that I have lived to see what my father, mother and grandfather could only dream of, become a reality. «Read the rest of this article»
"Change has come to America."
With those words, Obama accepted the designation "President-elect."
In Montgomery County,  voter apathy of the Election 2008 primary dissipated as a surge of voters discontent with economic and military policies of the Bush regime turned out in impressive numbers to cast their ballots and make history in the process.
Either way, the election would step onto new ground: with a female Vice-President or with the country's first African American President. In the early tallies from the East Coast, Obama surged forward with a momentum that garnered all six New England states, including the New Hampshire communities that in an upset vote brought McCain into the race for the presidency. «Read the rest of this article»
Grant Park, Chicago, Illinois was the setting for Sen. Barack Obama, now President-Elect Obama, to offer the world his acceptance speech upon winning the race to the White House in November 4 election. This is a unedited transcript of his speech:
Hello, Chicago.
If there is anyone out there who still doubts that America is a place where all things are possible, who still wonders if the dream of our founders is alive in our time, who still questions the power of our democracy, tonight is your answer.
It's the answer told by lines that stretched around schools and churches in numbers this nation has never seen, by people who waited three hours and four hours, many for the first time in their lives, because they believed that this time must be different, that their voices could be that difference.
https://www.youtube.com/watch?v=FrXkBuWNx88
The first segment of Obama's acceptance speech.
«Read the rest of this article»
The following is the unedited text of Sen. John McCain's concession speech, having lost his presidential bid to Sen. Barack Obama in the Nov. 4, 2008, presidential election. A video of this speech follows the text.

Thank you. Thank you, my friends. Thank you for coming here on this beautiful Arizona evening.
My friends, we have — we have come to the end of a long journey. The American people have spoken, and they have spoken clearly.
A little while ago, I had the honor of calling Sen. Barack Obama to congratulate him. To congratulate him on being elected the next president of the country that we both love.
In a contest as long and difficult as this campaign has been, his success alone commands my respect for his ability and perseverance. But that he managed to do so by inspiring the hopes of so many millions of Americans who had once wrongly believed that they had little at stake or little influence in the election of an American president is something I deeply admire and commend him for achieving. «Read the rest of this article»
Montgomery, Cheatham and Houston Counties Tuesday night  gave Atty. Tim Barnes a resounding 2-1 vote of confidence over incumbent Senator Rosalind Kurita for the 22nd District seat. Kurita waged a strong write-in campaign but could not recreate the marginal win that was hers in the primary race. Barnes garnered 27,958 to Kurita's 15,693, an impressive write-in tally.
In the primary, Kurita topped Barnes by 19 votes, and that contested race was overthrown by the State Democratic Executive Committee, which in turn passed the choice of nominee to the local Democratic committees. Barnes became the Democratic nominee in a 61-4 vote.
In Cheatham County, Barnes gathered 7,113 to Kurita's 6,097. Houston County tallied 1,907 to Kurita's 1,079.
The total tri-county count was 36,978 to 22, 869 to elect Barnes as the new state senator.
Barnes joined a gathering of family, friends, and campaigners at the Riverview Inn in downtown Clarksville, where he waited for the number to trickle in.  State Representative Joe Pitts said he was "pleased and proud" to see Barnes win the senate seat.
"Tim has a heart for people. He is a man of his word and has always put people first. This will be anexciting time for the people of Montgomery County."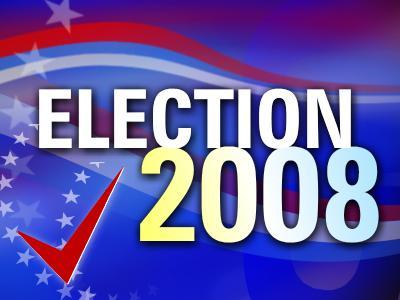 What a difference a day makes. From a lackluster and embarrassingly apathetic primary race across Montgomery County in which less than 12% of the county's registered voters turned out to vote, the early voting surge with its 40% turnout and the November 4 turnout of an additional 23% of registered voters made the 2008 ballots one for the record book. It was a wild ride.
Tennessee stayed Red, selecting John McCain as its presidential choice over Barack Obama, 30,167 to 25,702, a disappointment to the Clarksville for Obama organization, which ran a strong and well-organized Democratic effort on Obama's behalf.
Republican Lamar Alexander retained his U.S. Senate Seat handily with 32,006 over his closest challenger, Democrat Robert D. Tuke, with 16,329.
Marsha Blackburn (R) comfortably held her seat in the U.S. House of Representatives, 22,573 to 13,150 over challenger Randy G. Morris.
John Tanner held his U.S. House of Representatives 8th District seat with 97% of the vote, or 6,420 votes.
Democratic Challenger Tim Barnes took the District 22 State Senate Seat, ousting incumbent Rosalind Kurita, 27,996 to 15,700.
Joe Pitts easily retained his Tennessee House of Representatives 67th District seat with 12,519 votes (97,26%).
Tennessee House of Representatives 68th District seat was retained by Curtis Johnson with 18,172 votes (97.94%).

The much touted Wheel Tax Referendum was soundly defeated, 32,924 to 18,353.
With 99.085 (28,282 votes), Judge Charles Smith retained his judiciary seat.
City Council races are as follows:
Ward 3: James Lewis, 1243; Vincent S. Kruk 345.
Ward 4: Wallace Redd, 1358; Edward Fowler, 672.
Ward 5: Candy Johnson, 1501; Gary K. Brown, 611, Aaryn Coyle, 268.
Ward 8: David Allen, 2517;  Jim Doyle, 1359, David Cutting, 633.
Ward 9: Joel Wallace, 2035.
Ward 12: Jeff Burkhart, 2297; Wayne Harrison, 1981.