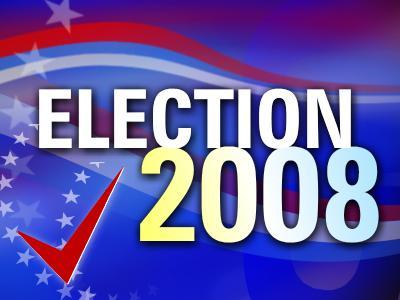 What a difference a day makes. From a lackluster and embarrassingly apathetic primary race across Montgomery County in which less than 12% of the county's registered voters turned out to vote, the early voting surge with its 40% turnout and the November 4 turnout of an additional 23% of registered voters made the 2008 ballots one for the record book. It was a wild ride.
Tennessee stayed Red, selecting John McCain as its presidential choice over Barack Obama, 30,167 to 25,702, a disappointment to the Clarksville for Obama organization, which ran a strong and well-organized Democratic effort on Obama's behalf.
Republican Lamar Alexander retained his U.S. Senate Seat handily with 32,006 over his closest challenger, Democrat Robert D. Tuke, with 16,329.
Marsha Blackburn (R) comfortably held her seat in the U.S. House of Representatives, 22,573 to 13,150 over challenger Randy G. Morris.
John Tanner held his U.S. House of Representatives 8th District seat with 97% of the vote, or 6,420 votes.
Democratic Challenger Tim Barnes took the District 22 State Senate Seat, ousting incumbent Rosalind Kurita, 27,996 to 15,700.
Joe Pitts easily retained his Tennessee House of Representatives 67th District seat with 12,519 votes (97,26%).
Tennessee House of Representatives 68th District seat was retained by Curtis Johnson with 18,172 votes (97.94%).

The much touted Wheel Tax Referendum was soundly defeated, 32,924 to 18,353.
With 99.085 (28,282 votes), Judge Charles Smith retained his judiciary seat.
City Council races are as follows:
Ward 3: James Lewis, 1243; Vincent S. Kruk 345.
Ward 4: Wallace Redd, 1358; Edward Fowler, 672.
Ward 5: Candy Johnson, 1501; Gary K. Brown, 611, Aaryn Coyle, 268.
Ward 8: David Allen, 2517;  Jim Doyle, 1359, David Cutting, 633.
Ward 9: Joel Wallace, 2035.
Ward 12: Jeff Burkhart, 2297; Wayne Harrison, 1981.