Clarksville Freethinker founder reacts to Obama's win. Debbie Boen created FreeThinkers for Peace and Civil Liberties at a time when America was more than happy to plunge into war. Like the activists of the 60s, she held to her beliefs, a minority then, and only now, with the historic election of Barack Obama, can she and all of us who have stood in the minority in one form or another, see a light of hope on the horizon.
As I was driving to the Icehouse café on Tuesday night, NPR (National Public Radio) said something about declaring Obama and I didn't get what had happened.  I walked into the cafe and everyone was watching the big screen TV.  There was a screaming crowd on the TV set.  The scream of happiness from the TV crowd of thousands didn't stop and seemed to shake the earth.  I swear I could feel the vibration of it come from the earth into my body.  Miranda Herrick ran up to me and said, "Did you hear what just happened?  Obama is declared a winner!  Why are we NOT screaming?  Why are we NOT screaming?"  and with that we both started screaming and again and again. «Read the rest of this article»
The conference banquet dinner featured John Seigenthaler Sr. as keynote speaker. Panel presentations on Day Two prove diverse and expansive in scope.
The 24th annual Ohio Valley History Conference continued on a high note with the banquet dinner on Friday night, October 30th. The keynote address was given by John Seigenthaler Sr. in the Morgan University Center Ballroom. Seigenthaler shared his remembrances of Bobby Kennedy and the Kennedy Presidential era in his address, "Conversations with Bobby Forty Years Later."
Among his many remembrances, he recounted the young attorney general's zeal in pursuing union corruption and the tumultuous tension of the Civil Rights struggles, particularly in Alabama and Mississippi; the Selma Bus Boycott, and the lead-up to the March on Washington. When U.S. Attorney General Robert Kennedy agreed to speak at the Law School of the University of Georgia, following their confrontational desegregation battle the year before, the university administration did not want him to meet with either of the two Black students that had been admitted in its desegregation battle. However Bobby did precisely that and met with Sharlene Hunter Galt. «Read the rest of this article»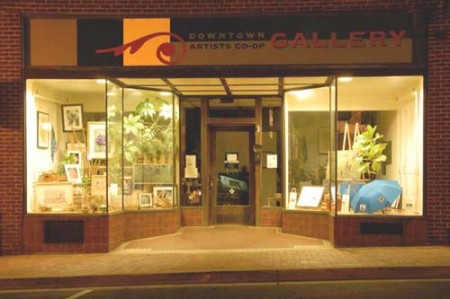 Tonight's First Thursday Artwalk sponsored by the Downtown Artist's Cooperative will feature works by numerous artists and could be an early start to holiday shopping for many visitors. The gallery will host a reception from 5-8 p.m.
The event includes a wine-tasting at the Roxy Regional Theatre, where works of art by Richard Hogan will be on display.  ArtWalk guests have the option of attending the 7 p.m. Roxy showing of the stage play The Crucible. While First Thursday Art Walk events are free, people also have the option of purchasing tickets for today's 7 p.m. showing of "The Crucible." «Read the rest of this article»
Families across a both side of the Kentucky/Tennessee line are awaiting the return of approximately 2,000 Fort Campbell soldiers. The troops are scheduled to return from Iraq and Afghanistan during the next eight days.
Ceremony times and units are as follows:
Friday, Nov. 7, 3:55 a.m., 3rd Brigade Combat Team, approximately 300 Soldiers
Friday, Nov. 7, 9 a.m., 3rd Brigade Combat Team, approximately, 330 Soldiers
Friday, Nov. 7, 9:20 p.m., 3rd Brigade Combat Team, approximately 230 Soldiers
Saturday, Nov. 8, 9:55 a.m., 1st and 3rd Brigade Combat Teams, approximately 100 Soldiers
Sunday, Nov. 9, 10 a.m., 3rd Brigade Combat Team, approximately, 320 Soldiers
Wednesday, Nov. 12, 2 a.m., 3rd Brigade Combat Team, approximately 150 Soldiers
Wednesday, Nov. 12, 3:25 a.m., 1st and 2nd Brigade Combat Teams, approximately 300 Soldiers
Wednesday, Nov. 12, 9 a.m., 1st and 3rd Brigade Combat Team, approximately 350 Soldiers
The 1st, 2nd and 3rd BCTs have been on a 15-month deployment in support of Operation Iraqi Freedom. 101st CAB has been on a 12-month Operation Iraqi Freedom, Fort Campbell KY, deployment to Afghanistan for Operation Enduring Freedom.
The City of Clarksville will offer a yard debris pick-up through December 1. Citizens are asked to put the items that they would like to have picked-up close to the road, then  call the street department to notify them that you need your debris picked up. Street Department office hours are Mon. – Fri. from 7:00 a.m. – 3:30 p.m. at  (931)645-7464.
Austin Peay State University continues its growth in student enrollment for the fall semester, following the release of data from the satellite campus at Fort Campbell, Ky.
Now that Fall II 2008 figures from the Austin Peay Center @ Fort Campbell are complete, APSU has a total enrollment of 9,401 students for the Fall 2008 semester, a 4.6 percent increase over Fall 2007 when 8,987 students were enrolled. The figures include both main campus and the Fort Campbell campus. «Read the rest of this article»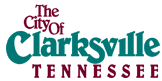 The Clarksville City Council will meet in regular session tonight at 7:30 p.m. in City Council Chambers, 1 Public Square, in downtown Clarksville, to vote on a number of issues related to River District development.
The issues involved include code amendments relevant to "signage and advertising structures," "authorizing  eminent domain to obtain rights-of-way and or easements for the marina," and a vote on sections of the 2009 City Budget. «Read the rest of this article»
Watchdog group's election analysis suggests religious right may target state and local government for next advances.
The Religious Right's access to power in Washington, D.C., has been seriously diminished, but its divisive influence at the state and local level remains deeply problematic, according to an election analysis by Americans United for Separation of Church and State.
"Religious Right forces did everything in their power to demonize Barack Obama and maintain their influence in the White House," said the Rev. Barry W. Lynn, Americans United executive director, "but it didn't work. The majority of white evangelicals voted predictably Republican, but most other Americans ignored the Religious Right's shrill and partisan message."
Lynn noted that Religious Right groups distributed grotesquely biased voter guides, goaded evangelical pastors into issuing partisan appeals from the pulpit and made dire predictions about the consequences of an Obama victory.
"James Dobson, Tony Perkins, Richard Land and Company did everything but declare Obama the Antichrist. In the end, they kept their own flock in line, but the majority of Americans were unmoved. On Jan. 20, the Religious Right's eight-year run of the White House will come to a screeching halt." ~~  Rev. Barry W. Lynn «Read the rest of this article»