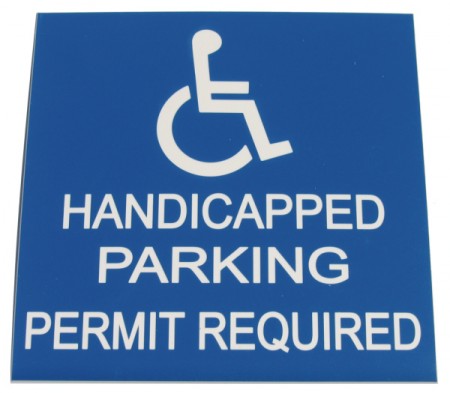 ArtWalk. It's a great event designed to bring people downtown not just a single showcase (Downtown Artist's Cooperative) but to many of the shops and restaurants that have integrated art into their stores, creating a mix of gallery and merchandise. The warmth and atmosphere of a Main Street with old-fashioned hospitality and style. The ArtWalk's usually include an artist's reception with a variety of appetizers, punch, and wine tastings: the perfect accompaniment to art. Too bad I missed it.
Oh, I made it downtown. I'd planned to write about this event, take pictures of it.
But all the sloping curb cuts in the world won't help if you can't park your car due to the glaring absence of designated handicapped parking spaces. So through the window of the car I looked at the crowd gathered inside DAC, a bit wistfully I might add, and went back home. Sans art. Sans conversation that I would otherwise have enjoyed. Sans story and photos they might have appreciated.
As appealing as Clarksville's Franklin Street and downtown area can be, it is not user friendly if you have mobility problems. All the talk in the world about needing more parking or the construction of a new parking garage is great, if you are able to walk from said areas to your final destination. I can't. Neither can a lot of other people.
I love to buy cards at HodgePodge, select jewelry at what my granddaughters call "the rock store," snap up clothes or accessories from Rogates, dine at the Black Horse or the Front Page Deli, and attend the Roxy. And then there is ArtWalk.
My daughter is fully disabled and not always able to walk about town. I have what I hope will be a shorter term issue with mobility, and can't always walk about, which has resulted in my acquisition of a new "temporary" placard that may likely be renewed for another six months (hopefully not made permanent). Sometimes it is all I can do to walk from one park bench to the next as I work my way between downtown shops. I don't like my current status, and I "work around it" as often as possible: sometimes I am successful, sometimes not.
My entire family is "handicap aware" or "mobility aware" and we all know too well that there are NO designated handicapped parking spaces in the Franklin Street shopping district. The spaces at City Hall are too far for me to use if I want to be on Franklin Street, if I want to be in that downtown district of choice. Strawberry Alley has several designated spots that, when any event happens there, are cordoned off since events and seating land on top of said spots, rendering them off limits to the very people who need them the most.
Despite it's apparently lawsuit-inspired graded curbing and crosswalks, the city has not yet figured out that before you can use said easy access curb cuts, you have to be able to get to them, to park near them.
Ergo, when it comes to parking access, downtown Clarksville is not just unwelcoming but still downright unfriendly, if not hostile, to those with handicaps of long or short term duration who need to park near their destination. Apparently Americans With Disabilities are still not welcomed there.