Your next problem(s):
You want to celebrate the Obama election.
You want to celebrate the Obama election with like-minded folks.
You want to be happy (for a change, due to the Obama election).
You want to eat a Frito pie (vegetarian available).
You want to know what a Frito pie is.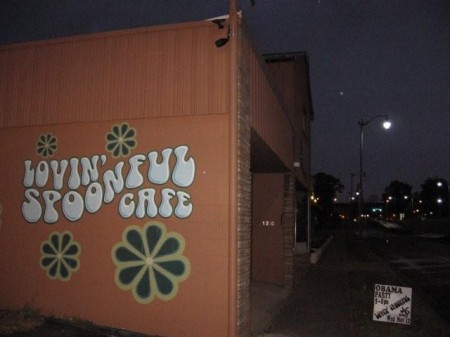 We're all a little giddy after the election so I'm giving you the solution to your problems:
On  Wednesday, Nov 12, between 5 and 8 p.m., go to the Lovin' Spoonful Café at 128 University Ave.  (a stone's throw from the college). For $6 you can eat hearty fare and have a good time with other Obama fans.
Yes it's time to celebrate. «Read the rest of this article»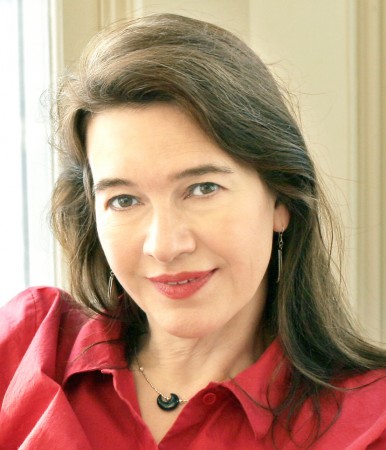 The 2008 Roy Acuff Chair of Excellence at Austin Peay State University will read from her work this week.
Louise Erdrich, author of 12 novels, will read from her novel, "The Plague of Doves," at 8 p.m., Thursday, Nov. 13 in Clement Auditorium. A reception and book signing will follow.
Erdrich began her appointment as the Acuff Chair on Aug. 25. She will remain as the Acuff Chair through Dec. 3.
In addition to novels, Erdrich has written volumes of poetry, children's books and a memoir of early motherhood. Her novel, "Love Medicine," won the National Book Critics Circle Award, and "The Last Report on the Miracles at Little No Horse" was a finalist for the National Book Award.
For more information, contact the APSU Center of Excellence for the Creative Arts, (931) 221-7031.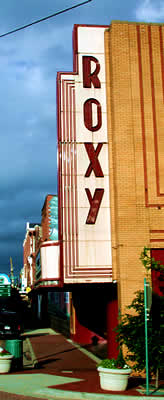 I believe that the "Christmas spirit" is already swirling through Clarksville like plump snowflakes that enhance all that they fall upon with newfound purity and beauty.  This city represents the "melting pot" of America with the same kind of unique diversity that we've all learned about snowflakes.
I've often expressed with celebratory fervor that the Roxy Regional Theatre's presence in our community continues to instill in me every time I absorb one of their excellent professional productions.  They invariably feature universal themes that imbue each audience member with that deep human connection that seems to cry out: "yes, I can feel what that character feels!"  The magic of theatre is consistently revealed in every play, and Artistic Director, John McDonald, expresses that concept brilliantly in the November issue of "Clarksville Family" in this simple declaration about his upcoming adaptation of Dickens' "A Christmas Carol": " . . . a simple tale of love, compassion and redemption . . ." «Read the rest of this article»
Matthew Walker Comprehensive Health Center and Meharry Medical College will sponsor a free child car seat safety check on November 15 from 10:00 a.m. to 1:00 p.m. at the  Faith Outreach Church parking lot 731 Windermere Drive in Clarksville. The program is designed to ensure that the seats are properly installed.
The child using the car seat must be present and snacks will be provided. There will be minimum paperwork to complete. A limited number of car seats will be checked — first come first serve!
For more information contact the Middle Tennessee Child Passenger Safety Center at Meharry Medical College, 615-327-5900.
This nighttime lantern tour of the historic state park offers visitors insight into aspects of local history not readily available, and, too often, not pursued. Moving along softly illuminated trails, re-enactors share the area's secrets for willing ears.
In what is hopefully to become an annual event, the Port Royal Historic State Park, now listed as an official Trail of Tears Park, staged their Lantern History Tour. The tour was not a Halloween fright-type of celebration, but rather an effort to share the history of this most under-appreciated area of Montgomery County and it's contributions to Clarksville's history. The Lantern Tour is the result of the combined efforts of The Friends of Port Royal and the Port Royal Park staff and supporters. The event, which was free to the public, ended with a roaring bonfire, toasted marshmallows and hot cider.
Entering the park along and down the candle-lit pathway, visitors first encounter a Longhunter, Colonel John Montgomery, played by Michael Ramsey, an APSU student and volunteer at Mansker Station in Goodlettsville. The colonel's story relates experiences of his life spent trapping in Port Royal and exploration of the region in 1771. Leaving the colonel with his trusty long rifle, visitors move further on into the park, guided by illuminated mini-torch baggettes.
Next on the trail is an early settler woman, Susannah McFadden, portrayed by Silvia Britton, also a Mansker Station volunteer. Susannah relates the experience of living on the new frontier, its hardships, her surprises and her experiences of taking pioneers into the new frontier of 1790. She is an unusual entity, being a woman frontier guide in 1790. «Read the rest of this article»